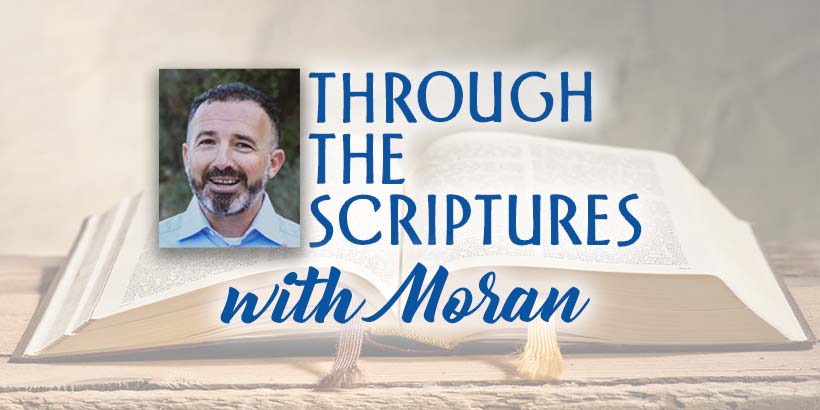 Parashat Ha'azinu (Listen)
D'varim (Deuteronomy) 32:1-52
Haftarah: Hosea 14:2-10, Joel 2:11-27
This Shabbat is a special Shabbat called "Shabbat Shuvah" (return) or "Teshuva" (To return). It occurs during the 10 days of Teshuva – also commonly referred to as the 10 Days of Awe – which fall between Rosh Hashanah (Feast of Trumpets) and Yom Kippur (Day of Atonement). The name is most likely derived from the Haftarah reading from Hosea 14:1-2 (2-3 in the Hebrew Bible):
Return, Israel, to the LORD your God, for you have stumbled because of your wrongdoing. Take words with you and return to the LORD. Say to Him, "Take away all guilt and receive us graciously, so that we may present the fruit of our lips."
There is a very special connection between the Parashah and Haftarah portions of this week.
The Parashah opens with some incredible words, which serve as an important reminder of the amazing attributes of our God. We ought to stop for a moment and listen, give ear and pay attention to those great words and reminders:
Listen, you heavens, and I will speak; and let the earth hear the words of my mouth! May my teaching drip as the rain, my speech trickle as the dew, as droplets on the fresh grass, and as the showers on the vegetation. For I proclaim the name of the LORD; ascribe greatness to our God! The Rock! His work is perfect, for all His ways are just; A God of faithfulness and without injustice, righteous and just is He.
Deuteronomy 32:1-4
My dear brothers and sisters, regardless of what you may face right now or what is happening around you, let us remember these powerful words that Moses used to describe our great God. We serve a faithful and just God, whose works are perfect; He is indeed our Rock!
Acknowledging this truth is one thing but applying it to our lives can be challenging. History shows us that the children of Israel failed again and again to apply it to our lives. After the great statement from Deuteronomy 32:1-5, we read some very harsh words as a form of rebuke:
They have acted corruptly against Him, they are not His children, because of their defect; but are a perverse and crooked generation. Is this what you do to the LORD, you foolish and unwise people? Is He not your Father who has purchased you? He has made you and established you.
Deuteronomy 32:5-6
As we continue to read this chapter, we read of a list of wrongdoings that the children of Israel were guilty of. However, before we judge Israel and look down at them, let us reflect on ourselves! As His followers, who have received the miracle of the Son given by the Father and the Holy Spirit to guide us, aren't we just as guilty of Israel's mistakes? Don't we take His grace for granted and cheapen it when we refuse to surrender to Him daily?
Let's not forget that the Lord will vindicate His people…
For the LORD will vindicate His people, and will have compassion on His servants, when He sees that their strength is gone, and there is none remaining, bond or free. And He will say, 'Where are their gods, the rock in which they took refuge? Those who ate the fat of their sacrifices, and drank the wine of their drink offering? Let them rise up and help you, let them be your protection! See now that I, I am He, and there is no god besides Me; It is I who put to death and give life. I have wounded and it is I who heal, and there is no one who can save anyone from My hand. Indeed, I raise My hand to heaven, and say, as I live forever, if I have sharpened My flashing sword, and My hand has taken hold of justice, I will return vengeance on My adversaries, and I will repay those who hate Me.
Deuteronomy 32:36-41
As I wrote before, acknowledging this truth is one thing but applying it to our lives can be challenging. Moses warned that ignoring these words would have serious consequences for Israel:
Take to your heart all the words with which I am warning you today, which you will command your sons to follow carefully, all the words of this Torah. For it is not a trivial matter for you; indeed it is your life. And by this word you will prolong your days in the land, which you are about to cross the Jordan to inherit.
Deuteronomy 32:46-47
I believe that these words are still true for us today. They are echoed in what Ya'akov (James) wrote that "faith without works is dead" (2:26). Let us also remember that "…each one of us will give an account of himself to God." (Romans 14:12). 
It is during this very special season of reflection and gratitude, that I want to encourage each of us to humble ourselves, repent, and return to our God with an open and honest heart.
I want to leave you with some striking words from the prophet Joel:
The LORD gives voice before His army, for His camp is very great; for strong is the One who executes His word.For the day of the LORD is great and very terrible; who can endure it?
 "Now, therefore," says the LORD, "Turn to Me with all your heart, With fasting, with weeping, and with mourning." So rend your heart, and not your garments; return to the LORD your God, for He is gracious and merciful, slow to anger, and of great kindness; and He relents from doing harm."
Joel 2:11-14
For those of you observing Yom Kippur, I wish you a meaningful fast.
G'mar Hatimah Tovah!
Shabbat Shalom,
Moran
---
Check out previous blogs on this parashah!
Did you know? — Lone Soldier