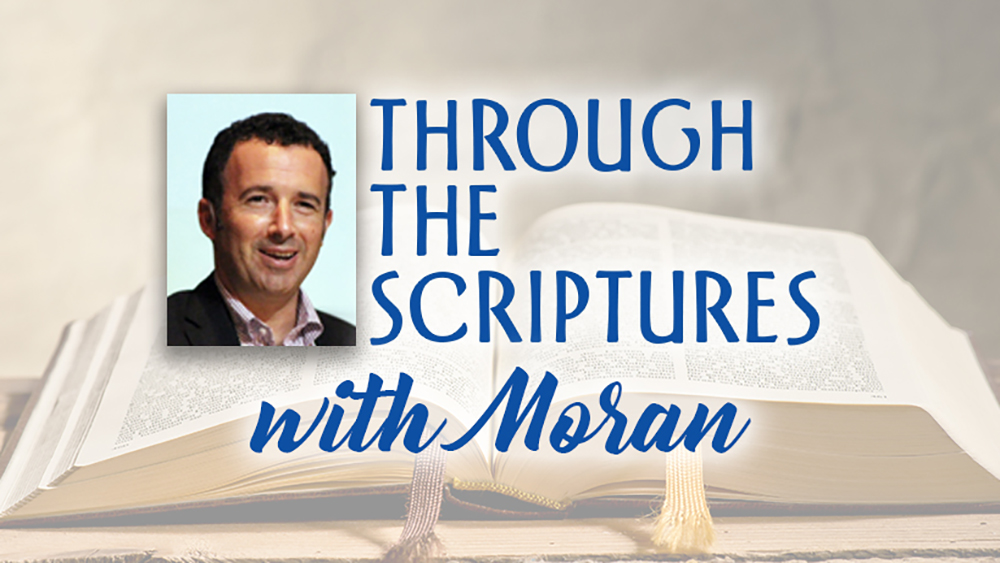 Parashat Ha'azinu (Listen)
D'varim (Deuteronomy) 32:1–52
Haftarah: 2 Samuel 22:1–51
As I sat to write this week's commentary on the Parasha and Haftara portions, I was reflecting upon the season in which we find ourselves — the biblically appointed times, "Mo'adim", which God gave us in order to return to Him! During this time, there is a lot of self-reflection and while it is with the purpose of repenting and returning to Him, I believe that instead of focusing on the "I and me", we ought to simply focus on Him alone. I also believe that as we do that, we will naturally be drawn to Him more and more, which will strengthen us to walk in accordance to His ways.
This week's Parasha opens with the words:
Listen, you heavens, and I will speak; and let the earth hear the words of my mouth!
Deuteronomy 32:1
This is a powerful declaration that ought to get our attention. It speaks of the greatness of our God, of His superiority over all of His creation, both from above and also on the ground. It also speaks of the importance of hearing and obeying His Word due to the judgment that is to come.
We find similar words in Isaiah 1:2:
Listen, heavens, and hear, earth; for the LORD has spoken: "Sons I have raised and brought up, but they have revolted against Me."  
And in Psalm 50:4:
He summons the heavens above, and the earth, to judge His people.
God's judgment is a fact! The important questions to ask ourselves are: "How will I stand His judgment? From where will I get my strength?"
As we continue to read in Deuteronomy 32:3–4, we find what I believe is the key to stand strong during His judgment on this earth:
For I proclaim the name of the LORD; ascribe greatness to our God! The Rock! His work is perfect, for all His ways are just; a God of faithfulness and without injustice, righteous and just is He.
It is so important to recite the truth and to proclaim it! We do it as a declaration that He alone is in control over everything in heaven and on earth. It is a declaration that others may hear and a reminder to ourselves that no matter what we may go through, our God is a living God and we need to fix our eyes on Him.
He is the Rock. The Hebrew word for "rock" here is "צוּר" Tzur, which refers to a big rock or a fortress in which we can find shelter. His work is perfect, because all of His ways are just. He is a faithful God who we can trust; He is righteous and just. What a great reminder it is for us to keep our eyes on the Rock and to find shelter in Him!
This brings me to our Haftara portion. It opens with a song that David sings to God after He protected Him from David's enemies:
The LORD is my rock and my fortress and my deliverer; My God, my rock, in whom I take refuge, my shield and the horn of my salvation, my stronghold and my refuge; my savior, You save me from violence.
2 Samuel 22:2–3
David's words remind me of Moses's words from our Parasha. I believe these are words that we should remember to recite during these difficult times, not only as a reminder to ourselves, but also as a declaration of the truth of who God is — the only place where we can truly find shelter, hope, and joy.
David ends his song with a declaration and reminder for us today:
 Therefore I will give thanks to You, LORD, among the nations, and I will sing praises to Your name.
He is a tower of salvation to His king, and shows favor to His anointed, to David and his descendants forever.
2 Samuel 22:50–51
As I write this I am also reminded of the words of our Messiah, who admonished us to build our lives upon the rock so that when the storms of life come, we will not easily crumble:
Therefore, everyone who hears these words of Mine, and acts on them, will be like a wise man who built his house on the rock. And the rain fell and the floods came, and the winds blew and slammed against that house; and yet it did not fall, for it had been founded on the rock. And everyone who hears these words of Mine, and does not act on them, will be like a foolish man who built his house on the sand. And the rain fell and the floods came, and the winds blew and slammed against that house; and it fell — and its collapse was great.
Matthew 7:24–27
Shabbat Shalom,
Moran
---
Check out previous blogs on this parashah!
Did you know? — Lone Soldier