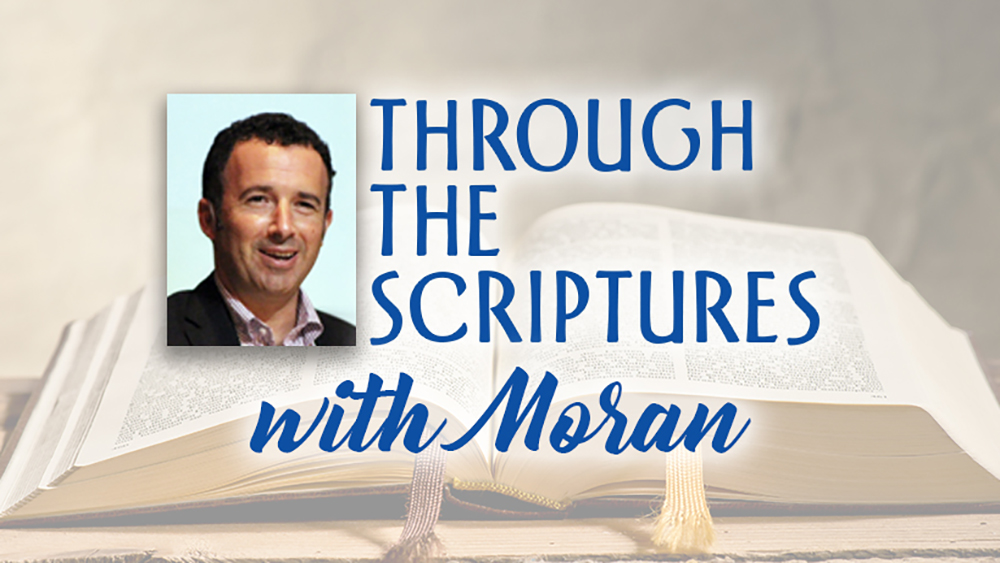 Parashat Vayelech (He Went)
D'varim (Deuteronomy) 31:1-30
Haftarah: Hosea 14:2-10, Joel 2:11-27, Micah 7:18-20
Shabbat Shuvah
This Shabbat is a special Shabbat called "Shabbat Shuvah" (return) or "Teshuva" (To return). It falls during the 10 days of Teshuva, which we also call the 10 Days of Awe, and its name is most likely derived from the Haftarah reading from Hosea 14:1-2 (2-3 in the Hebrew Bible):
Return, Israel, to the LORD your God, for you have stumbled because of your wrongdoing. Take words with you and return to the LORD. Say to Him, "Take away all guilt and receive us graciously, so that we may present the fruit of our lips."
God's heart for Israel was, and still is, for us to return to Him. As I was reading the Parashah portion about God's final instructions to Moses, I cannot imagine what Moses felt sending the children of Israel into the land knowing that they would turn their back on God:
The LORD said to Moses, "Behold, you are about to lie down with your fathers; and this people will arise and play the prostitute with the foreign gods of the land into the midst of which they are going, and they will abandon Me and break My covenant which I have made with them. Then My anger will be kindled against them on that day, and I will abandon them and hide My face from them, and they will be consumed, and many evils and troubles will find them; so they will say on that day, 'Is it not because our God is not among us that these evils have found us?' But I will assuredly hide My face on that day because of all the evil that they will have done, for they will have turned away to other gods."
Deuteronomy 31:16-18
While it was most likely a devastating moment, I still find a glimmer of hope in that God knew He made an everlasting covenant with our forefathers Abraham, Isaac and Jacob, and that one day, He would bring us back to the Land of Promise, Israel. And indeed, here we are today, back in the Land of Promise; it is the same Land and the same God, whose desire is still for us to return to Him.
In Deuteronomy 31:16-18, we read that God will hide His face from us. However, I believe that a day is coming when He will no longer hide His face from us, and that we will recognize Him.
In Zechariah 12:10, we read of the glorious day when God will remove the veil from the eyes of the house of David and the inhabitants of Jerusalem, and that we will recognize His Son, the firstborn, the One whom the Father sent us in order to return to Him:
And I will pour out on the house of David and on the inhabitants of Jerusalem the Spirit of grace and of pleading, so that they will look at Me whom they pierced; and they will mourn for Him, like one mourning for an only son, and they will weep bitterly over Him like the bitter weeping over a firstborn.
In Hosea 5:15, we read of the condition that God gave for us to return to Him, which is to acknowledge our guilt, repent, return, and seek Him:
I will go away and return to My place until they acknowledge their guilt and seek My face; In their distress they will search for Me.
Yeshua echoed these words when He said to Jerusalem:
Jerusalem, Jerusalem, who kills the prophets and stones those who have been sent to her! How often I wanted to gather your children together, the way a hen gathers her chicks under her wings, and you were unwilling. Behold, your house is being left to you desolate! For I say to you, from now on you will not see Me until you say, 'Blessed is the One who comes in the name of the Lord!'
 Matthew 23:37-39
It is during this special season that we should pray for God to remove the veil from the eyes of our people, and that we will return to Him through faith in the atonement that He gave us in His Son, whom we all have pierced.
As a last thought, let us take advantage of these 10 Days of Awe to reflect on our lives, search our hearts, and return to Him. Indeed, it is not just during these very special appointed times, but also as a daily practice in our lives.
Shabbat Shalom,
Moran
---
Check out previous blogs on this parashah!
Did you know? — Lone Soldier