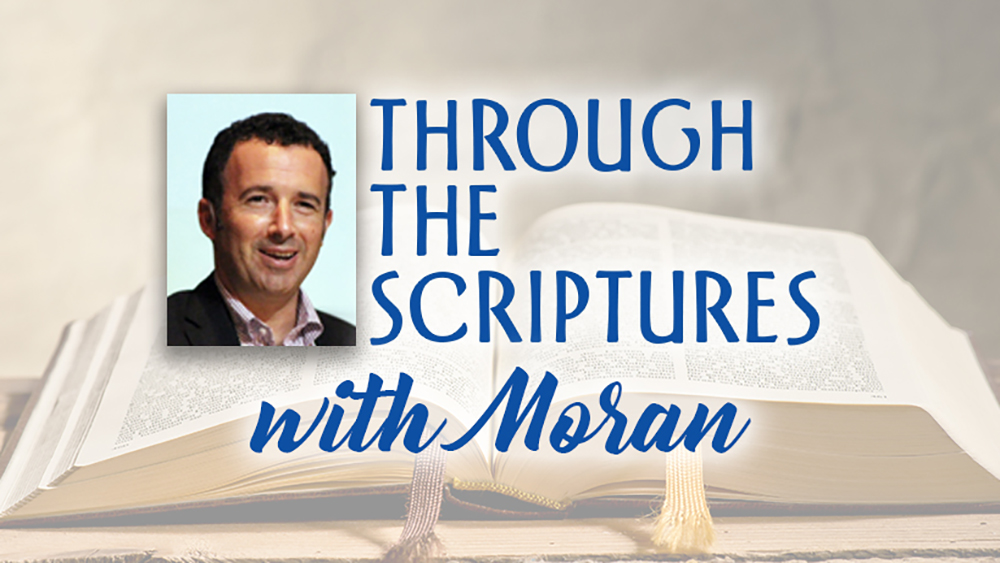 Parashat Vayelech (He Went)
D'varim (Deuteronomy) 31:1–30
Haftarah: Hosea 14:2–10, Joel 2:11–27, Micah 7:18–20
Shabbat Shuvah
Our Parasha opens with Moses reminding Israel of a great promise that God made to them. Although Moses himself would not cross into the Land of Promise, he remained faithful to God's call to lead Israel there:
It is the LORD your God who is going to cross ahead of you; He Himself will destroy these nations before you, and you shall dispossess them. Joshua is the one who is going to cross ahead of you, just as the LORD has spoken.And the LORD will do to them just as He did to Sihon and Og, the kings of the Amorites, and to their land, when He destroyed them. The LORD will turn them over to you, and you will do to them in accordance with all the commandments which I have commanded you. Be strong and courageous, do not be afraid or in dread of them, for the LORD your God is the One who is going with you. He will not desert you or abandon you.
Deuteronomy 31:3–6
Moses then commissioned Joshua with the task of leading Israel to the Land, which was echoed by God Himself in Deuteronomy 31:23:
Then Moses called to Joshua and said to him in the sight of all Israel, "Be strong and courageous, for you will go with this people into the land which the LORD has sworn to their fathers to give them, and you will give it to them as an inheritance. And the LORD is the one who is going ahead of you; He will be with you. He will not desert you or abandon you. Do not fear and do not be dismayed."
Deuteronomy 31:7–8
What a great reminder that God is in control, that He was with Israel, that He is the One who promised this land to Israel, that He would walk before them, and turn their enemies to them. How tragic it is that Israel did not trust the LORD, nor stand in accordance to His instructions.
Was that a surprise to God? The Word shows us that God knew what would happen:
The LORD said to Moses, "Behold, you are about to lie down with your fathers; and this people will arise and play the prostitute with the foreign gods of the land into the midst of which they are going, and they will abandon Me and break My covenant which I have made with them. Then My anger will be kindled against them on that day, and I will abandon them and hide My face from them, and they will be consumed, and many evils and troubles will find them; so they will say on that day, 'Is it not because our God is not among us that these evils have found us?' But I will assuredly hide My face on that day because of all the evil that they will have done, for they will have turned away to other gods."
Deuteronomy 31:16–18
What a tragic moment it must have been for Moses as God revealed to him Israel's future rebellion. I cannot help but think what a great discouragement it must have been to both Moses and Joshua — was their work in vain? While they may have been discouraged from a human perspective, in the same way God knew that Israel would turn their backs on Him, He also knew that He would make a way for them to return to Him.
In the Haftarah portion, we read:
Return, Israel, to the LORD your God, for you have stumbled because of your wrongdoing. Take words with you and return to the LORD. Say to Him, "Take away all guilt and receive us graciously, so that we may present the fruit of our lips."
Hosea 14:1–2 (2–3 in the Hebrew Bible).
And in Joel 2:12–14 we read:
"Yet even now," declares the LORD, "Return to Me with all your heart, and with fasting, weeping, and mourning;And tear your heart and not merely your garments." Now return to the LORD your God, for He is gracious and compassionate, slow to anger, abounding in mercy and relenting of catastrophe. Who knows, He might turn and relent, and leave a blessing behind Him, resulting in a grain offering and a drink offering for the LORD your God."
God's grace towards Israel is endless! He knew that this people whom He loved so dearly would reject and disobey Him; yet, He gave them a way to return to Him in His everlasting compassion.
Micah 7:18–20 says:
Who is a God like You, who pardons wrongdoing and passes over a rebellious act of the remnant of His inheritance? He does not retain His anger forever, because He desires grace. He will again have mercy on us; He will trample on our wrongdoings.
Yes, You will cast all their sins into the depths of the sea. You will give truth to Jacob
And grace to Abraham, which You swore to our forefathers from the days of old.
It is during these very special appointed times, in the midst of the Days of Awe when the people of Israel reflect, repent, blow the Shofar, and even "cast all of their sins into the depths of the sea", that I pray that we will all find the only true way that God gave us to return to Him, and that is through His Son, Messiah Yeshua.
Shabbat Shalom,
Moran
---
Check out previous blogs on this parashah!