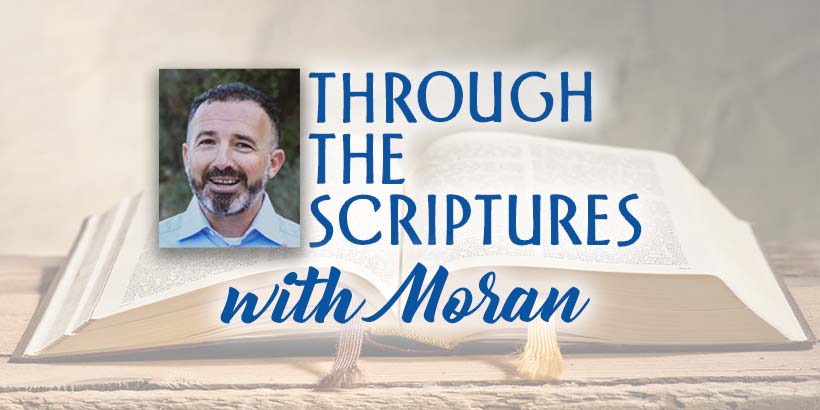 Shabbat Rosh Hashanah
Parashah: Beresheet (Genesis) 21:1-34
Maftir: Bamidbar (Numbers) 29:1-6
Haftarah: 1 Samuel 1:1-2:10
Today, Friday, September 15th, at sundown the holiday of Rosh Hashanah begins. This marks the beginning of a very special season called the "High Holy Days" (or to put it more accurately, the Lord's fall feasts or appointed times); Jewish people from around the world will celebrate the Feast of Trumpets/Rosh Hashanah (The Jewish "new year"), Yom Kippur (Day of Atonement), and Sukkot (Feast of Tabernacles).
It is indeed a very special season of reflection, repentance, and celebration. We reflect upon our lives, our relationship with our God, and with our neighbors. We repent and seek forgiveness from the Lord and from our brothers and sisters we have sinned against. We celebrate as we remember our great and awesome God, what He has done for us, and the great hope we have in Him for the future! It is a season that ought to bring a change in our lives as we rededicate ourselves to the Lord and to His calling on our lives.
Because this year Rosh Hashanah falls on the Sabbath, there are some special readings. I believe each of these special readings point us to Messiah Yeshua. First and foremost, we find the reason why we remember and celebrate this very special appointed time in Numbers 29:1:

Now in the seventh month, on the first day of the month, you shall have a holy assembly; you shall do no laborious work. It will be to you a day for blowing trumpets.
The Hebrew word which is translated as "blowing the trumpets" is "תְּרוּעָ֖ה" "Teru'a". The meaning of that word can also be a loud voice, or a voice that expresses great joy and excitement over something. This has a strong prophetic significance, which is something I will return to at the end of this commentary.
But first, let's look at our Parashah reading. In Genesis 21:1-7 we read of Isaac's birth:
Then the LORD took note of Sarah as He had said, and the LORD did for Sarah as He had promised. So Sarah conceived and bore a son to Abraham in his old age, at the appointed time of which God had spoken to him.Abraham named his son who was born to him, the son whom Sarah bore to him, Isaac. Then Abraham circumcised his son Isaac when he was eight days old, as God had commanded him. Now Abraham was a hundred years old when his son Isaac was born to him. Sarah said, "God has made laughter for me; everyone who hears will laugh with me." And she said, "Who would have said to Abraham that Sarah would nurse children? Yet I have given birth to a son in his old age."
Isaac is known as the "Son of the Promise"; not only the promise that God gave Abraham and Sarah, but also as the son that would carry God's promises to a future nation called Israel and through whom God's ultimate promise, the Messiah, would come to this earth.
Isaac's birth was nothing short of a miracle that the God of wonders performed in Abraham's and Sarah's lives. As we know, they were both well past childbearing age and it was humanly impossible for Sarah to get pregnant, which connects us to our Haftarah portion from 1 Samuel.
In 1 Samuel 1:1-2:10, we read of Hannah, who was barren and could not give birth. We also learn of yet another miracle that the God of wonders preformed in fulfilling her wish and the blessing of giving her a child, Samuel. The story of the miraculous birth of Samuel, as well as the fact that Samuel was on "loan" for a period of time, connects us to another miraculous birth by a young virgin ("alma") who became pregnant in a miraculous way. She gave birth to a Son, who was given to us on "loan" for a period of time, in order to reconcile us to the Father. The parallels are really amazing!
Earlier I referred to the prophetic significance of the biblical name for the Feast of Trumpets, "Yom Ha Teru'a". In the Book of Ezra, we read of Israel's return from exile and the rebuilding and re-dedication of the Temple in Jerusalem. We find here a very special moment of the re-dedication of the House of God:
And they sang, praising and giving thanks to the Lord, saying, "For He is good, for His favor is upon Israel forever." And all the people shouted with a great shout of joy when they praised the LORD, because the foundation of the house of the LORD was laid. Yet many of the priests and Levites and heads of fathers' households, the old men who had seen the first temple, wept with a loud voice when the foundation of this house was laid before their eyes, while many shouted aloud for joy, so that the people could not distinguish the sound of the shout of joy from the sound of the weeping of the people, because the people were shouting with a loud shout, and the sound was heard far away.
Ezra 3:11-13
A day is coming where the trumpet of the Lord will not only come in the form of God's final judgment but will also declare the second coming of our Lord. I believe that as the earth will be re-dedicated to Him, we will have the same reaction as the people of Israel had in Ezra's time.
My dear brothers and sisters, as we approach this very special time of reflection, repentance, and reconciliation, let us reflect upon God's greatest gift to mankind and prepare for the final trumpet!
Shabbat Shalom and Shanah Tova (Happy and good New Year).
Moran
---
Check out previous blogs on this parashah!