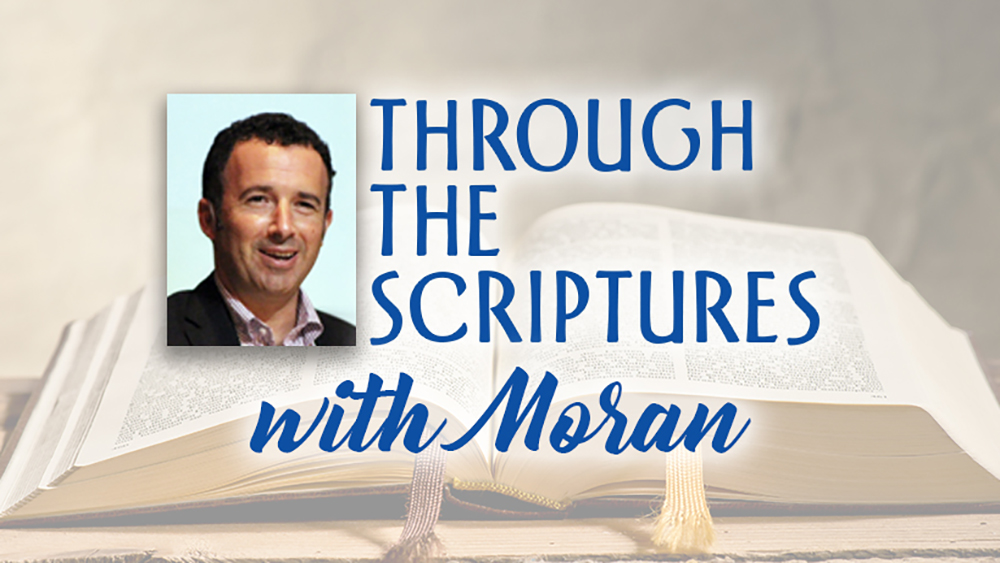 Parashat Balak
Bamidbar (Numbers) 22:2–25:9
Haftarah: Micah 5:6–6:8
In this week's Parashah, we read of the famous story of Balak and Balaam. Balak was the king of Moab and although Hedid not know the God of Israel, he had heard of the great things that God did for His people. He was afraid of them and, therefore, devised a plan to curse the people. Balak put his hope in Balaam (who some considered a prophet or a magician), thinking that Balaam had some magic power to bless or to curse.
As the story continues, we read of Balaam's refusal to go to Balak, and the fact that in the end, instead of cursing Israel, God made him bless them. Sadly, at the end of the story, we read of yet one more of Israel's act of rebellion against God:
While Israel remained at Shittim, the people began to commit infidelity with the daughters of Moab. For they invited the people to the sacrifices of their gods, and the people ate and bowed down to their gods. So Israel became followers of Baal of Peor, and the LORD was angry with Israel.
Numbers 25:1–3
As I read this account, I wondered why this ended so tragically. I believe we find in the Scriptures two other accounts that may shed light on this mystery. In the Haftarah portion, in Micah 6:1–5, we read what I believe is God's confrontation against Israel, which also mentions the story of Balak and Balaam: 
Hear now what the LORD is saying, "Arise, plead your case before the mountains, and let the hills hear your voice. Listen, you mountains, to the indictment by the LORD, and you enduring foundations of the earth, because the LORD has a case against His people; and He will dispute with Israel. My people, what have I done to you, and how have I wearied you? Answer Me. Indeed, I brought you up from the land of Egypt, I redeemed you from the house of slavery, and I sent before you Moses, Aaron, and Miriam. My people, remember now what Balak king of Moab planned and what Balaam son of Beor answered him, and what happened from Shittim to Gilgal, so that you might know the righteous acts of the LORD."
I believe God's great wonders are mentioned in this passage to emphasize that God did all of this out of a desire for Israel to return to Him and walk with Him in close relationship. 
With what shall I come to the LORD and bow myself before the God on high? Shall I come to Him with burnt offerings, with yearling calves? Does the Lord take pleasure in thousands of rams, In ten thousand rivers of oil?Shall I give Him my firstborn for my wrongdoings, the fruit of my body for the sin of my soul? He has told you, mortal one, what is good; and what does the LORD require of you but to do justice, to love grace, and to walk humbly with your God?
Micah 6:6–8
We find Balaam and Balak again mentioned in the New Covenant, in "John's Vision" (the Book of Revelation) 2:14:
But I have a few things against you, because you have some there who hold the teaching of Balaam, who kept teaching Balak to put a stumbling block before the sons of Israel, to eat things sacrificed to idols and to commit sexual immorality. 
What can we make of this? Is it possible that despite his blessing of Israel, Balaam indicated to Balak a way to bring victory against Israel by setting them up to fall into idol worship and sexual immorality? Did he set up the people of Israel to rebel against their God and be punished by Him?
I suggest that although Balaam did not end up cursing Israel, he may have compromised and "cut corners" that in the end caused Israel to sin against God and be punished.
Are there areas in our lives that even unintentionally we may compromise and cause others to stumble? While each person is responsible for himself, and will one day give an account to God, we are still called to care for one another, and carry one another's burdens. This is a key part of what God has called us to in Micah 6:8, to do justice, love grace and walk humbly with Him; He redeemed us and brought us from darkness to light for us to live as a light to all around us.
Shabbat Shalom,
Moran
---
Check out previous blogs on this parashah!
Did you know? — Lone Soldier