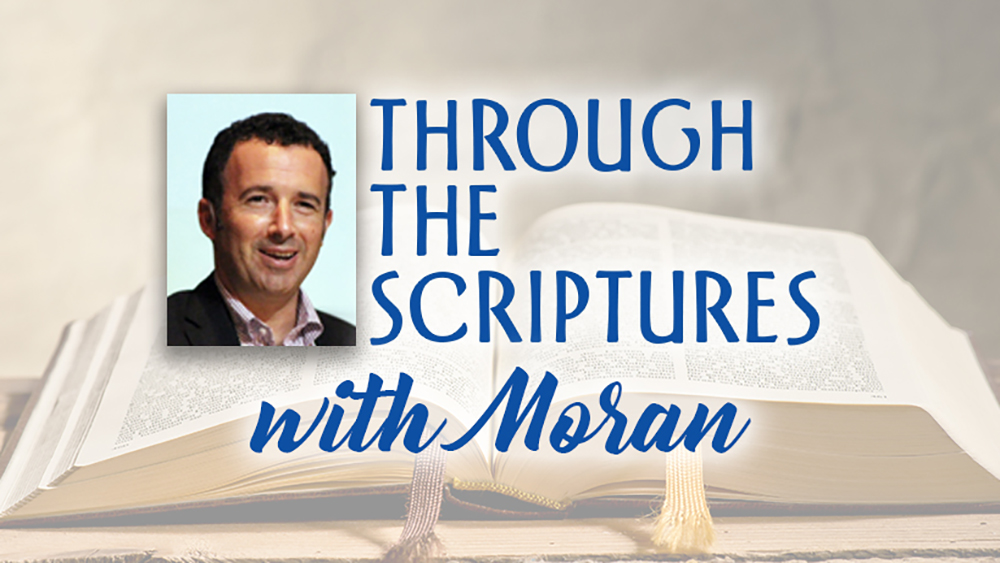 Parashat Vayigash (and he approached)
Beresheet (Genesis) 44:18–47:27
When will the Jewish people recognize their Messiah? I closed my last blog, To God Be the Glory, with this thought: "In Genesis 43:3, we find this incredible statement: Judah spoke to him, however, saying, "The man solemnly warned us, 'You shall not see my face unless your brother is with you" (Genesis 43:3). I believe that this is true for my people, Israel, who will not be able to see God's true face unless they are accompanied by Yeshua, our brother."
I am often asked by well-meaning brothers and sisters in the Lord why my Jewish brethren don't see (or agree) that Yeshua is the Messiah. They rightly point out that the Bible clearly points to Him as the promised Messiah and then express frustration that the Jewish people can't see this fact. But my people are spiritually blind and cannot see Him until He reveals Himself to them. Also, we must recognize the sad fact that over the centuries, the Jewish Messiah has been turned into a person unrecognizable to Jews, even to the point of having turned His back against His own people (Israel) and has adopted a new child called the "Church". But this will all be corrected on the day when He reveals Himself to the people of Israel!
In our portion this week, we find the incredibly moving account of Joseph revealing himself to his brothers and their recognition of him:
Then Joseph could not control himself before all those who stood by him, and he cried, "Have everyone go out from me." So there was no man with him when Joseph made himself known to his brothers. And he wept so loudly that the Egyptians heard it, and the household of Pharaoh heard of it.  Then Joseph said to his brothers, "I am Joseph! Is my father still alive?" But his brothers could not answer him, for they were dismayed at his presence. Then Joseph said to his brothers, "Please come closer to me." And they came closer. And he said, "I am your brother Joseph, whom you sold into Egypt. "And now do not be grieved or angry with yourselves, because you sold me here; for God sent me before you to preserve life." For the famine has been in the land these two years, and there are still five years in which there will be neither plowing nor harvesting. "And God sent me before you to preserve for you a remnant in the earth, and to keep you alive by a great deliverance. "Now, therefore, it was not you who sent me here, but God; and He has made me a father to Pharaoh and lord of all his household and ruler over all the land of Egypt. "Hurry and go up to my father, and say to him, 'Thus says your son Joseph, "God has made me lord of all Egypt; come down to me, do not delay. "And you shall live in the land of Goshen, and you shall be near me, you and your children and your children's children and your flocks and your herds and all that you have. "There I will also provide for you, for there are still five years of famine to come, lest you and your household and all that you have be impoverished."'  "And behold, your eyes see, and the eyes of my brother Benjamin see, that it is my mouth which is speaking to you. "Now you must tell my father of all my splendor in Egypt, and all that you have seen; and you must hurry and bring my father down here." Then he fell on his brother Benjamin's neck and wept; and Benjamin wept on his neck. And he kissed all his brothers and wept on them, and afterward his brothers talked with him. "
Genesis 45:1–15
Although Joseph knew his brothers, they did not recognize him until the appointed time that he chose to reveal himself to them. In the same way, Yeshua — who knows his brothers (Israel) — will one day reveal Himself to the Jewish people, and only at that time will they recognize Him for who He really is:
And I will pour out on the house of David and on the inhabitants of Jerusalem, the Spirit of grace and of supplication, so that they will look on Me whom they have pierced; and they will mourn for Him, as one mourns for an only son, and they will weep bitterly over Him, like the bitter weeping over a first-born.
Zechariah 12:10
I personally cannot wait for this day! It will be unlike anything we've ever witnessed in history! My people are spiritually blind to the truth for now, and only God can open someone's eyes to the truth. His Spirit alone can bring someone from darkness to light- no flesh and blood can do that:
Now when Yeshua came into the district of Caesarea Philippi, He began asking His disciples, saying, "Who do people say that the Son of Man is?" And they said, "Some say John the Baptist; and others, Elijah; but still others, Jeremiah, or one of the prophets." He said to them, "But who do you say that I am?" And Simon Peter answered and said, "Thou art the Messiah, the Son of the living God." And Yeshua answered and said to him, "Blessed are you, Simon Barjona, because flesh and blood did not reveal this to you, but My Father who is in heaven.
Matthew 16:13–17
The day is coming when my fellow countrymen's eyes will be opened to the truth of Yeshua as their brother, redeemer, and Messiah. God alone will do this in order for no man to take credit for that which belongs to Him! You and I have the privilege to partake in His plan of salvation to the nation of Israel!
Shabbat Shalom,
Moran
---
Did you know? — Lone Soldier