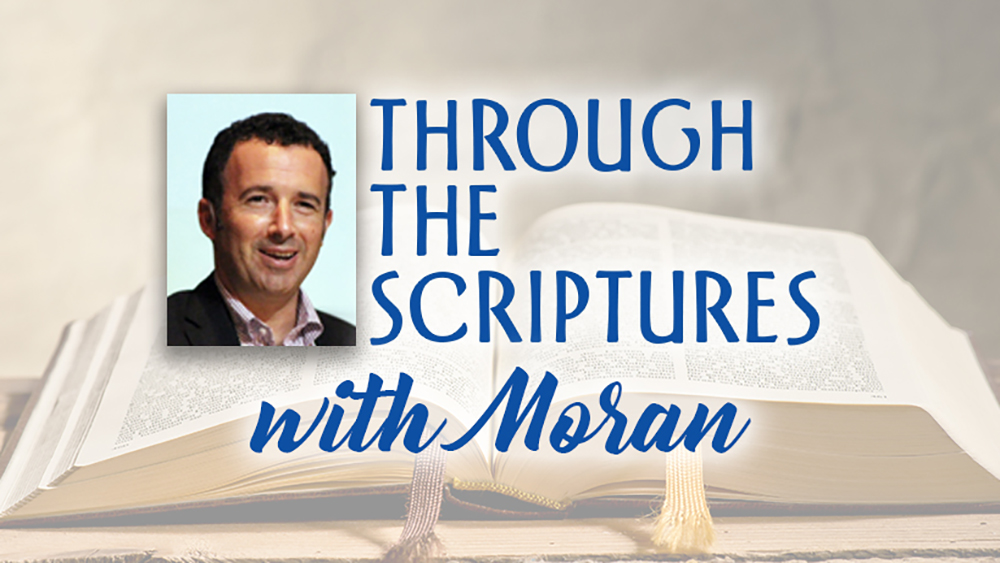 Parashat Vayechi (And He Lived)
Beresheet (Genesis) 47:28–50:26
Haftarah: I Kings 2:1-12
In our Scripture portion this week, we find a touching account of Israel (Jacob) nearing his death and requesting his son Joseph to bury him in the Land of Promise:
When the time for Israel to die drew near, he called his son Joseph and said to him, "If I have found favor in your eyes, place your hand under my thigh now and make with me grace and truth: do not bury me in Egypt. And I will lie down with my fathers, you shall carry me out of Egypt and bury me in their burial place." And he said, "I will do as you have said." And he said, "Swear to me." So he swore to him. Then Israel bowed in worship at the head of the bed.
Genesis 47:29–31
Jacob understood the significance of the Land not only as a fulfillment of God's promises, but also as a sign of the everlasting covenant God made with Abraham. I believe this is why he asked Joseph to ensure he would be buried there. There is a beautiful prophetic picture here of where the children of Israel would live, and where His Kingdom would be established.
In Genesis 49:1 we read:
Jacob called his sons and said, 'Gather together and I will tell you that which will happen to you at the end of days (the last days).'" (Translation is mine)
In Jacob's prophetic blessings to His sons, we see Jacob passing on a legacy that each of his sons would fulfill in the future, in the Land of Promise.
At the end of the Book of Genesis (Beginnings), we read that Joseph echoed his father's wish in that he also wanted to be buried in the Land of Promise, continuing the legacy:
Joseph said to his brothers, "I am about to die, but God will assuredly take care of you and bring you up from this land to the land which He promised on oath to Abraham, to Isaac, and to Jacob." Then Joseph made the sons of Israel swear, saying, "God will assuredly take care of you, and you shall carry my bones up from here." So Joseph died at the age of 110 years; and they embalmed him and placed him in a coffin in Egypt.
Genesis 50:24–26
Moses fulfilled Joseph's wishes hundreds of years after when he took his bones during the Children of Israel's great exodus from Egypt (Exodus 13:19); later on, Joshua burried Joseph in the Promised Land (Joshua 24:32).
In our Haftarah portion, we read the account of King David's wishes as his death drew near, which reminds us of Jacob's deathbed wishes:
As David's time to die drew near, he commanded his son Solomon, saying, "I am going the way of all the earth. So be strong, and you become a man. And guard the post (charges) of the Lord your God, to walk in His ways, to keep His statutes, His commandments, His judgments, and His testimonies, according to what is written in the Law of Moses, so that you may succeed in all that you do and wherever you turn, so that the LORD may fulfill His promise which He spoke regarding me, saying, 'If your sons are careful about their way, to walk before Me in truth with all their heart and all their soul, you shall not cut off a man on the throne of Israel.'"
I Kings 2:1–4
It is interesting that in Genesis, Jacob's deathbed account is more prophetic, whereas David's deathbed account is more practical in nature, as David was already in the Land. Just like Jacob and Joseph, David believed the promises of God and wanted to pass on a legacy to his son Solomon (whom God chose), to not just lead the people of Israel as their king, but also to model for the people walking in God's ways, keeping His statutes, His commandments, His judgments, and His testimonies. King David's desire was for his son to lead God's people, the people of Israel, in God's ways.
That reminds of the legacy that our Messiah has left for you and me, His followers, when He instructed us with those last words that we find in Matthew 28:18–20:
And Yeshua came up and spoke to them, saying, "All authority in heaven and on earth has been given to Me. Go, therefore, and make disciples of all the nations, immersing them in the name of the Father and the Son and the Holy Spirit, teaching them to follow (keep) all that I commanded you; and behold, I am with you always, to the end of the age."
We have the great privilege to see the fulfillment of Jacob and Joseph's dying wishes here in the Land of Israel. We also have the great privilege to live and fulfill King David's dying wishes to his son, in that we can walk in the way of the Lord and teach others to do the same. And finally, we also have the privilege to fulfill Yeshua's mandate of making disciples of all nations — not just Israel — and to teach them to apply everything that He has commanded us to. We are preparing His Kingdom for His second coming, when He will return to the Land that was promised to our forefathers.
Shabbat Shalom,
Moran
---
Check out previous blogs on this parashah!