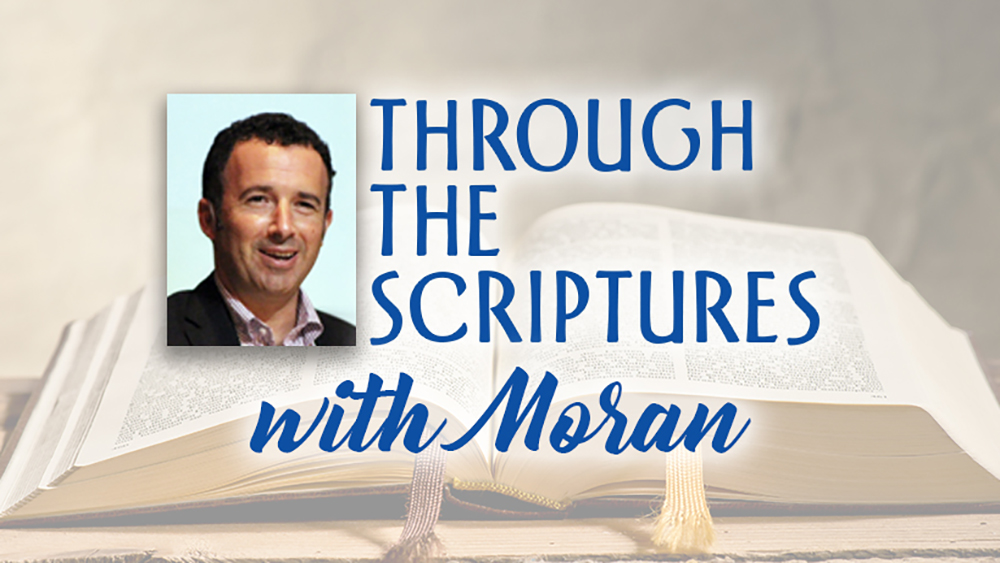 Parashat Vayechi (And He Lived)
Beresheet (Genesis) 47:28–50:26
Haftarah: I Kings 2:1–12
In our Scripture portion this week, we find a dramatic account of Israel (Jacob) nearing his death and requesting his son Joseph to bury him in the Land of Promise:
When the time for Israel to die drew near, he called his son Joseph and said to him, "If I have found favor in your eyes, place your hand under my thigh now and make with me grace and truth: do not bury me in Egypt. And I will lie down with my fathers, you shall carry me out of Egypt and bury me in their burial place." And he said, "I will do as you have said." And he said, "Swear to me." So he swore to him. Then Israel bowed in worship at the head of the bed.
Genesis 47:29–31
I believe that Jacob's desire to be buried with his fathers, Abraham and Isaac, is more than a cultural or familial sentiment; Jacob understood the significance of the Land as a fulfillment of God's promises, as well as a sign of the everlasting covenant God made with Abraham. In fact, earlier in Genesis 46:1–4, we see God reaffirming His promise to Jacob regarding the Land and making Jacob's descendants a great nation:
So Israel set out with all that he had, and came to Beersheba, and offered sacrifices to the God of his father Isaac. And God spoke to Israel in visions of the night and said, "Jacob, Jacob." And he said, "Here I am." Then He said, "I am God, the God of your father; do not be afraid to go down to Egypt, for I will make you into a great nation there. I will go down with you to Egypt, and I will also assuredly bring you up again; and Joseph will close your eyes."
Jacob demonstrates his trust in God's promises in his blessing over his sons on his deathbed. The Land was a central part of his blessing to his children, which he understood would comprise the future nation that God promised in Genesis 46. Jacob stood on God's promise, and by doing so he set an example to his children. We see this in Joseph asking the children of Israel to bury him in the Land of Promise as well in Genesis 50:24–26.
In our Haftarah portion, we read a similar description of David's wishes as his death drew near. In fact, in Hebrew, both portions open with the exact same words, וַיִּקְרְבוּ יְמֵי־יִשְׂרָאֵל לָמוּת (v'yikrevu y'may Israel lamut) with only the names of Israel and David differing:
As David's time to die drew near, (v'yikervu y'may David lamut) he commanded his son Solomon, saying, "I am going the way of all the earth. So be strong, and you become a man. And guard the post (charges) of the LORD your God, to walk in His ways, to keep His statutes, His commandments, His judgments, and His testimonies, according to what is written in the Law of Moses, so that you may succeed in all that you do and wherever you turn, so that the LORD may fulfill His promise which He spoke regarding me, saying, 'If your sons are careful about their way, to walk before Me in truth with all their heart and all their soul, you shall not cut off a man on the throne of Israel.'"
I Kings 2:1–4
It is interesting that in Genesis, Jacob's deathbed account is more prophetic, whereas David's deathbed account in 1 Kings is more practical in nature. David believed the promises of God and wanted to pass the charge to his son Solomon (whom God chose) to not just lead the people of Israel as their king, but also to guard their post by walking in His ways, keeping His statutes, His commandments, His judgments, and His testimonies.
The Scriptures refer to David as an "anointed one", which reflects a type of Messiah, and his instructions to his son Solomon are similar to the instructions that our Messiah gave us. He also desires us to be on our guard by walking in His ways, keeping His statutes, His commandments, His judgments, and His testimonies. We need to stand on the promises of God as we choose to walk in His ways and to guard what He has entrusted to our care, which is the Kingdom of Heaven.
We are ambassadors of His Kingdom! In order for us to be faithful ambassadors and guard the treasure that He has entrusted to us, we have to nurture a relationship with Him in prayer, reading His Word, and living it out as we teach others to do the same, which is making disciples.
In closing, as 2020 comes to an end and 2021 stands before us, I want to invite you to join the team of Hope for Israel as we journey through the Scriptures in a year. Together we read through the entire Bible in 2021, and I would be delighted to have you read along with us!
Shabbat Shalom,
Moran
---
Did you know? — Lone Soldier