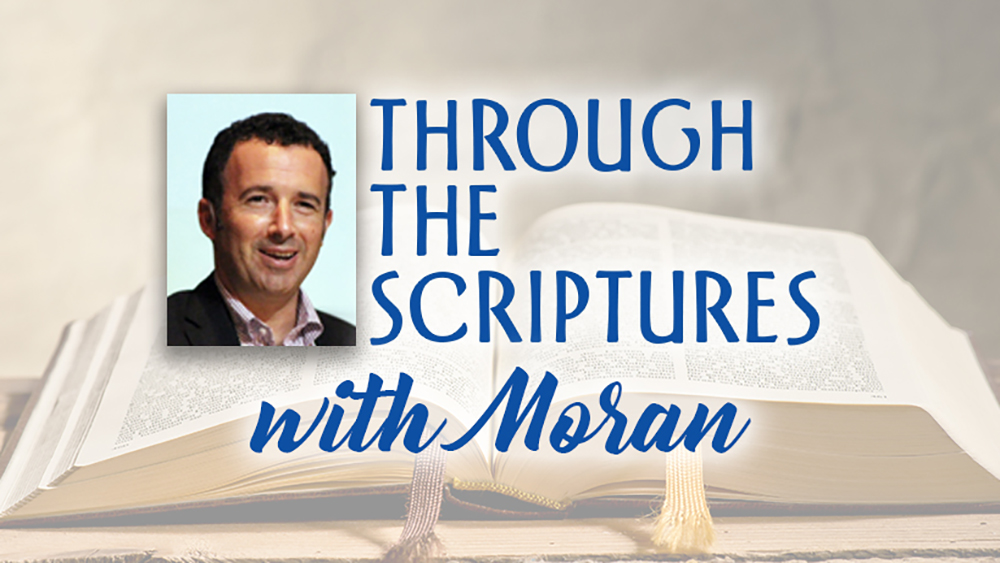 Parashat Va'etchanan (To Implore or Beg…)
D'varim (Deuteronomy) 3:23–7:11
Haftarah: Isaiah 40:1–26
We live in some very interesting days, where we see some serious changes happening in front of our own eyes in many different areas. From weather, to political to spiritual, the changes around us happen rapidly and without warning. At times, we may wonder, where do we find hope amid these challenging days?  While I know that as believers, the very obvious answer is from the Lord, at times I think it's easier said than done.
Yet, when we take our eyes off the Lord and focus on the challenges, the reality is that those become idols in our lives. We give so much of our time and energy to the weather, material things, political changes, and at times, even spiritual things, which unintentionally become like idols.
In our Parashah, we read a warning against idol worshiping. However, before we get to that, we read some very basic truths about the way we are to walk with God:
"Now, Israel, listen to the statutes and the judgments which I am teaching you to perform, so that you will live and go in and take inheritance of the land which the LORD, the God of your fathers, is giving you. You shall not add to the word which I am commanding you, nor take away from it, so that you may keep the commandments of the LORD your God which I am commanding you. Your eyes have seen what the LORD has done in the case of Baal-peor, for all the men who followed Baal-peor, the LORD your God has destroyed them from among you. But you who clung to the LORD your God are alive today, every one of you. "See, I have taught you statutes and judgments just as the LORD my God commanded me, that you are to do these things in the land where you are entering to take possession of it. So keep and do them, for that is your wisdom and your understanding in the sight of the peoples who will hear all these statutes and say, 'Surely this great nation is a wise and understanding people.' For what great nation is there that has a god so near to it as is the LORD our God whenever we call on Him? Or what great nation is there that has statutes and judgments as righteous as this whole Law which I am setting before you today?"
Deuteronomy 4:1-8
Our call is to live within the framework that God has given us, which includes boundaries that, when stayed within, bring us life. These boundaries are not to be added to or taken away from. As we walk with the Lord, we find ourselves testing these boundaries, much like children test the boundaries that our parents have established for us. As we do this, we should not be surprised that, out of God's great love for us and desire for us to walk with Him, we may face some testing and challenges in our lives.
I believe that a key way to remain within the framework that God gave us is to remember Him and keep our eyes on Him:
Only be careful for yourself and watch over your soul diligently, so that you do not forget the things which your eyes have seen and they do not depart from your heart all the days of your life; but make them known to your sons and your grandsons.
Deuteronomy 4:9
It is when we take our eyes off the Lord, and focus more on those things of the world, that they become an idol and make us forget that which the Lord has commanded us.
If I'm being honest, when I look at the political chaos engulfing Israel right now, it is very easy to lose hope, and to let it fill me with worry and anger. The reality is that all those things are happening because we have lost sight of the framework that God gave us. We, as a nation, have forgotten the boundaries which the Lord called us to walk in, and we have replaced them with our own while sometimes even adding to His commands. This has created a heavy yoke on the people of Israel and has caused much chaos as a result.
So, what can we and should we do? Return to the Lord, repent, return to Him, and walk in His ways. The comfort and hope we all so desperately seek is found only within our Lord and that is where we are to find our peace.
The Haftarah of this week speaks on the comfort of the Lord:
"Comfort, comfort My people," says your God. "Speak kindly to Jerusalem; and call out to her, that her warfare has ended, that her guilt has been removed, that she has received of the LORD's hand double for all her sins." The voice of one calling out, "Clear the way for the LORD in the wilderness; make straight in the desert a highway for our God. Let every valley be lifted up, and every mountain and hill be made low; and let the uneven ground become a plain, and the rugged terrain a broad valley; Then the glory of the LORD will be revealed, and all flesh will see it together; for the mouth of the LORD has spoken." A voice says, "Call out." then he answered, "What shall I call out?" all flesh is grass, and all its loveliness is like the flower of the field. The grass withers, the flower fades, when the breath of the LORD blows upon it; the people are indeed grass! The grass withers, the flower fades, but the word of our God stands forever. Go up on a high mountain, Zion, messenger of good news, raise your voice forcefully, Jerusalem, messenger of good news; raise it up, do not fear. Say to the cities of Judah, "Here is your God!" Behold, the Lord GOD will come with might, with His arm ruling for Him. Behold, His compensation is with Him, and His reward before Him. Like a shepherd He will tend His flock, In His arm He will gather the lambs and carry them in the fold of His robe; He will gently lead the nursing ewes."
Isaiah 40:1-11
These are some of the most beautiful words in all of Scripture! I find so much comfort in them and I am grateful that He is our source of peace.
Let's look at our own wrong doings, repent and return to Him; let us find our comfort in Him and display that comfort to those who are yet to know it themselves!
There is good news and that is God's news!
Shabbat Shalom,
Moran
---
Check out previous blogs on this parashah!
Did you know? — Lone Soldier