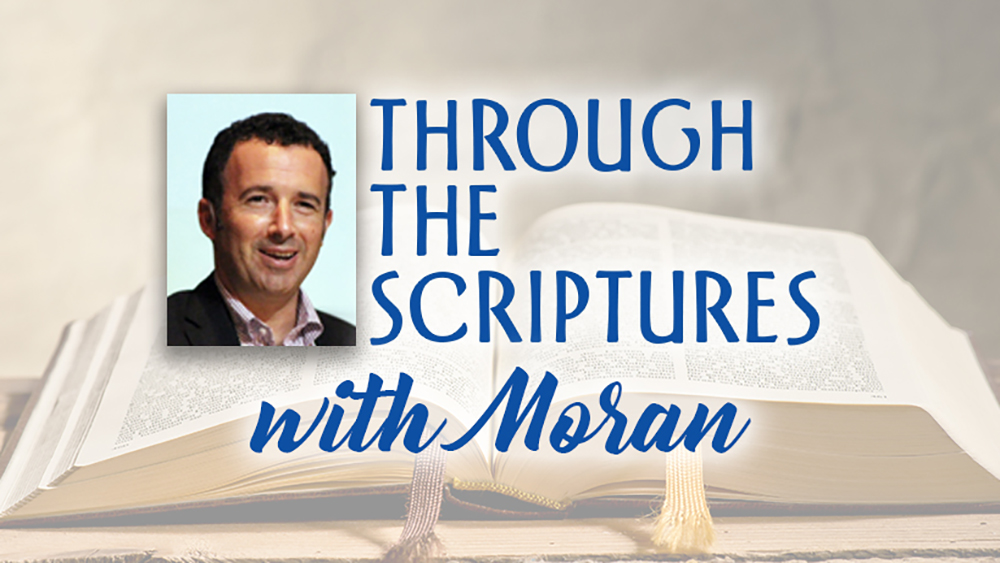 Parashat Va'eira (And I Appeared)
Shemot (Exodus) 6:2–9:35
Haftarah: Ezekiel 28:25-29:21
At times, we can grow too comfortable with the things of the world and lean on tangible things rather than leaning on God. From the days of Abraham, Egypt was a secure, comfortable place, where people would almost be guaranteed to find food and water. Throughout generations, the children of Israel would rely upon Egypt for different necessities and sought refuge there. In Genesis 13:10, Egypt is even described as a place similar to "the garden of the LORD", which is such a vivid description of abundance and fertile life.
With that in mind, we may understand why Jacob sent his sons to Egypt for food, as well as the reason that, in the end, Jacob and his entire family settled in the Land of Goshen. They multiplied greatly and were in good favor with the Pharaoh. However, as we learn in the book of Exodus (Shemot in Hebrew), conditions for the children of Israel quickly went downhill when a new king ruled over Egypt. This Pharaoh did not know nor care about Joseph and his legacy, and he enslaved the Israelites.
In this week's Parashah, we read of the amazing account where God reveals Himself to Moses, and reaffirms His desire to deliver Israel, to be their God, as well as Moses's assignment to be God's ambassador to the people of Israel:
God spoke further to Moses and said to him, "I am the LORD; and I appeared to Abraham, Isaac, and Jacob as God Almighty, but by My name, LORD, I did not make Myself known to them. I also established My covenant with them, to give them the land of Canaan, the land in which they lived as strangers. Furthermore I have heard the groaning of the sons of Israel, because the Egyptians are holding them in bondage, and I have remembered My covenant. Say, therefore, to the sons of Israel, 'I am the LORD, and I will bring you out from under the labors of the Egyptians, and I will rescue you from their bondage. I will also redeem you with an outstretched arm, and with great judgments. Then I will take you as My people, and I will be your God; and you shall know that I am the LORD your God, who brought you out from under the labors of the Egyptians. I will bring you to the land which I swore to give to Abraham, Isaac, and Jacob, and I will give it to you as an inheritance ; I am the LORD."
Exodus 6:2–8
God wanted to free Israel from slavery, but perhaps more importantly, He wanted to them to find their hope and comfort in Him alone! However, Israel was not quick to receive Moses' message about deliverance. The interesting reality about slaves is that, even though they suffer, they also grow comfortable in the known; they come to depend on their masters, even to the point that if they are freed, they tend to want to return to that which is familiar and, in many ways, secure. This may explain the reason that the children of Israel always wanted to return to Egypt.
As I wrote, ancient Israelites looked to Egypt for hope and sustenance, in spite of all the suffering they experienced there. However, in our Haftarah portion, we read the words of the prophet Ezekiel who spoke of judgment that is coming on Egypt, where Egypt will no longer be able to play the role of Israel's savior:
Then all the inhabitants of Egypt will know that I am the LORD, because they have been only a staff made of reed to the house of Israel.
Ezekiel 29:6
The "staff made of reed" is a key symbol in this verse, because it refers to something that can be easily broken. The word "staff" used here in the Hebrew is "מִשְׁעֶנֶת" "Mishenet", which means something to lean on. But it is used in a symbolic sense, meaning the way that Israel leaned or depended on Egypt was unstable because it could be easily broken. Why? Because it was not God Himself that Israel leaned on. Ezekiel also writes that Egypt, with all of its greatness, will become "a lowly kingdom" (Ezekiel 29:14).
It seems pretty clear from these verses that we should understand that God will not come second to anyone! Just as with Israel, this is true for us followers of Messiah today. God alone is to be the source of hope and comfort for Israel and the nations, and the only One we ought to lean on and trust.
As we close out 2021 and enter 2022, I would like to exhort you to take time to reflect on your life and ask yourself on whom are you leaning? Where do you put your hope and trust? Who is your source for life?
May God be the One in whom we hope and trust; may He be the One we lean on in every part of our life!
"Even when I walk in the valley that reflects the shadow of death, I will fear no evil for You are with me; Your rod and Your staff, they comfort me."
Psalm 23:4
Shabbat Shalom,
Moran
---
Check out previous blogs on this parashah!
Did you know? — Lone Soldier