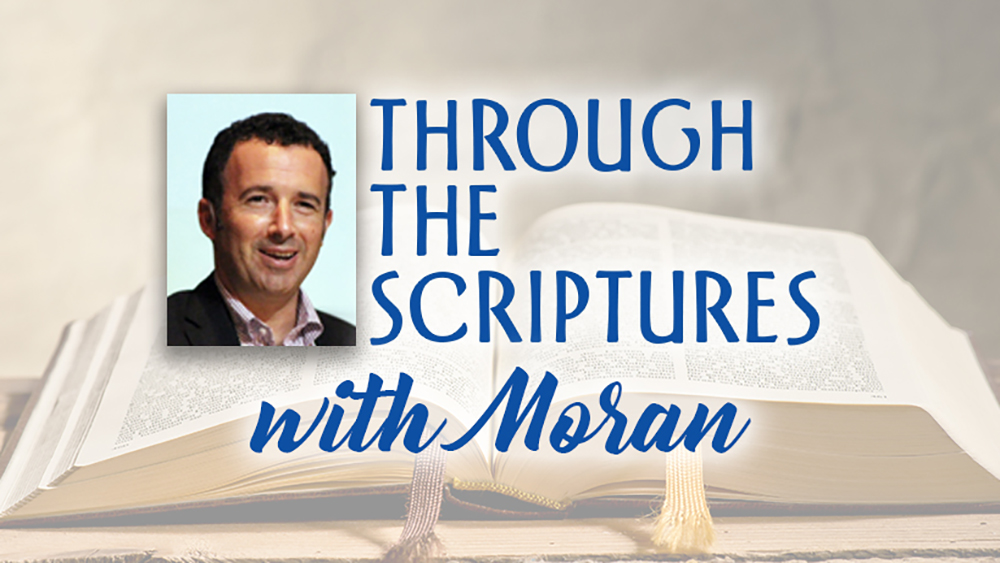 Parashat Tetzaveh (You shall command)
Shemot (Exodus) 27:20–30:10
After so many years reading and studying God's Word, I am still amazed by its continuity. From the beginning to the end, we see that He is indeed the same yesterday, today, and forever (Hebrews 13:8). Perhaps the most stunning reality that I find in the Word is the fact that God, the Creator of the universe, created man and woman in order to have relationship with us. It's easy for us to take this for granted, but if you really meditate on that, it's astounding! God's amazing endless love and grace is something that I hope each of you know — or will know — in a deeply personal way.
We also know that, from the beginning, God required a blood sacrifice ("korban" קורבן in Hebrew) in order for us to draw close to Him. This Hebrew word is so important, because it means so much more than sacrifice; within the word there is also an important meaning of drawing near. The words קורבן (korban) and קרוב (karov) share the same root in Hebrew!
In Genesis 3:7, after Adam and Eve ate from the tree of knowledge of good and evil, they realized that they were naked, and they sewed fig leaves to cover their shame and their sin. In verse 21, however, we find something amazing that is often overlooked:  "And the LORD God made garments of skin for Adam and his wife, and clothed them." This was the first indication in Scripture that God would require a blood sacrifice in order for us to draw close and reclaim our rightful place with Him.
In this week's Scripture reading, we find the same principle:
Now this is what you shall offer on the altar: two one year old lambs each day, continuously. The one lamb you shall offer in the morning, and the other lamb you shall offer at twilight; and there shall be one-tenth of an ephah of fine flour mixed with one-fourth of a hin of beaten oil, and one-fourth of a hin of wine for a libation with one lamb. And the other lamb you shall offer at twilight, and shall offer with it the same grain offering as the morning and the same libation, for a soothing aroma, an offering by fire to the LORD. It shall be a continual burnt offering throughout your generations at the doorway of the tent of meeting before the LORD, where I will meet with you, to speak to you there. And I will meet there with the sons of Israel, and it shall be consecrated by My glory. And I will consecrate the tent of meeting and the altar; I will also consecrate Aaron and his sons to minister as priests to Me.  And I will dwell among the sons of Israel and will be their God.  And they shall know that I am the LORD their God who brought them out of the land of Egypt, that I might dwell among them; I am the LORD their God.
Shemot (Exodus) 29:38–46
God required a daily sacrifice from the Children of Israel, the reason for which is found in verse 46: so that we will know He is God. He then reminded us of His amazing power to redeem us and deliver us ("salvation") in order that He would dwell amongst us… AMAZING!
As we learned before, the entire chapter of Hebrews 9 speaks about the required sacrifice. In Hebrews 9:13–14, it's written,
For if the blood of goats and bulls and the ashes of a heifer sprinkling those who have been defiled, sanctify for the cleansing of the flesh, how much more will the blood of Messiah, who through the eternal Spirit offered Himself without blemish to God, cleanse your conscience from dead works to serve the living God?
Isn't it amazing what we find when we read the Scriptures beginning to end? He wants to be with you, dear brothers and sisters — the Living God is not a distant god, but rather One who longs to be near each of you. And He has provided that in His Son whose blood was the final atonement for you. Draw close to Him as He longs to draw close to you.
Shabbat Shalom,
Moran
---
Did you know? — Lone Soldier