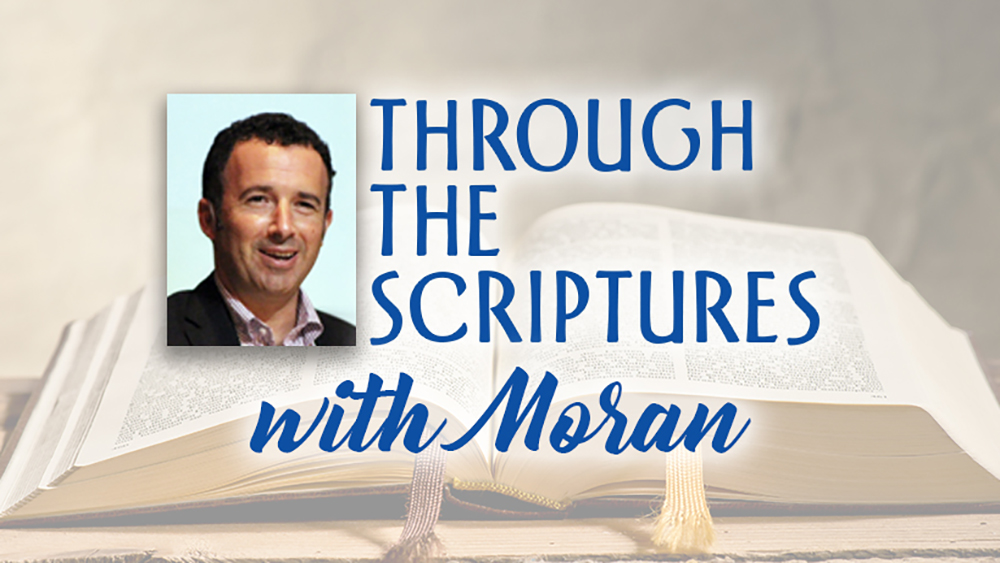 Parashat Shoftim (Judges)
D'varim (Deuteronomy) 16:18–21:9
Haftarah: Isaiah 51:12–52:12
In this week's Parasha, we read of a very well-known verse that points directly to Yeshua Himself:
A Prophet from among you, from your brothers, like me, The LORD your God will raise to him you shall listen.
Deuteronomy 18:15
In fact, Peter referred to this verse when he testified about Yeshua in the Temple in Acts 3:15–26:
While he was clinging to Peter and John, all the people ran together to them at the portico named Solomon's, completely astonished. But when Peter saw this, he replied to the people, "Men of Israel, why are you amazed at this, or why are you staring at us, as though by our own power or godliness we had made him walk? The God of Abraham, Isaac, and Jacob, the God of our fathers, has glorified His servant Yeshua, the one whom you handed over and disowned in the presence of Pilate, when he had decided to release Him. But you disowned the Holy and Righteous One, and asked for a murderer to be granted to you, but put to death the Prince of life, whom God raised from the dead, a fact to which we are witnesses. And on the basis of faith in His name, it is the name of Yeshua which has strengthened this man whom you see and know; and the faith which comes through Him has given him this perfect health in the presence of you all. "And now, brothers, I know that you acted in ignorance, just as your rulers also did. But the things which God previously announced by the mouths of all the prophets, that His Messiah would suffer, He has fulfilled in this way. Therefore repent and return, so that your sins may be wiped away, in order that times of refreshing may come from the presence of the Lord; and that He may send Yeshua, the Messiah appointed for you, whom heaven must receive until the period of restoration of all things, about which God spoke by the mouths of His holy prophets from ancient times. Moses said, 'The LORD God will raise up for you a prophet like me from your countrymen; to Him you shall listen regarding everything He says to you. And it shall be that every soul that does not listen to that prophet shall be utterly destroyed from among the people.' And likewise, all the prophets who have spoken from Samuel and his successors onward, have also announced these days. It is you who are the sons of the prophets and of the covenant which God ordained with your fathers, saying to Abraham, 'And in your seed all the families of the earth shall be blessed.' God raised up His Servant for you first, and sent Him to bless you by turning every one of you from your wicked ways."
As we see from these verses from the book of Acts, we see the importance of repenting and turning from our evil ways. We also see that the ones who refuse to listen to that prophet "shall be utterly destroyed from among the people" (verse 23). Peter delivers a wake up call of sorts, which, I believe, applies to all people, Jew and Gentile alike.
In the Haftara portion from Isaiah, we find a literal wake up call when we read:
Wake up, wake up up, arise, Jerusalem! You who have drunk from the LORD's hand the cup of His wrath and poison; the chalice of staggering you have drunk to the dregs.
Isaiah 51:17
We can see the importance of "waking up" from our spiritual sleep, repenting, and turning from our evil ways.
Furthermore, I find this amazing prophetic picture of drinking from the cup of the LORD's wrath something of great importance. In Scripture, we find two types of cups: the cup of wrath and judgment, and the cup of salvation. The Psalmist proclaims in Psalms 116:13, "I will lift up the cup of salvation, and call upon the name of the LORD."
These two cups converge in the work of Messiah Yeshua. The "Prophet", whom Moses spoke of, to whom he said that we are to listen (submit) is Yeshua the Messiah. Yeshua Himself referred to the cup in the garden of Gethsemane when He prayed to the Father:
And He went a little beyond them, and fell on His face and prayed, saying, "My Father, if it is possible, let this cup pass from Me; yet not as I will, but as You will."
Matthew 26:39
Yeshua chose to drink from the cup of death (wrath) so that we would not have to. He willingly took upon Himself the wrath of God and, in doing so, allowed us — anyone who has woken from his or her sleep, repented, returned to God and accepted Him as the Messiah — to now drink from the cup of life (salvation).
Shabbat Shalom,
Moran
---
Check out previous blogs on this parashah!
Did you know? — Lone Soldier