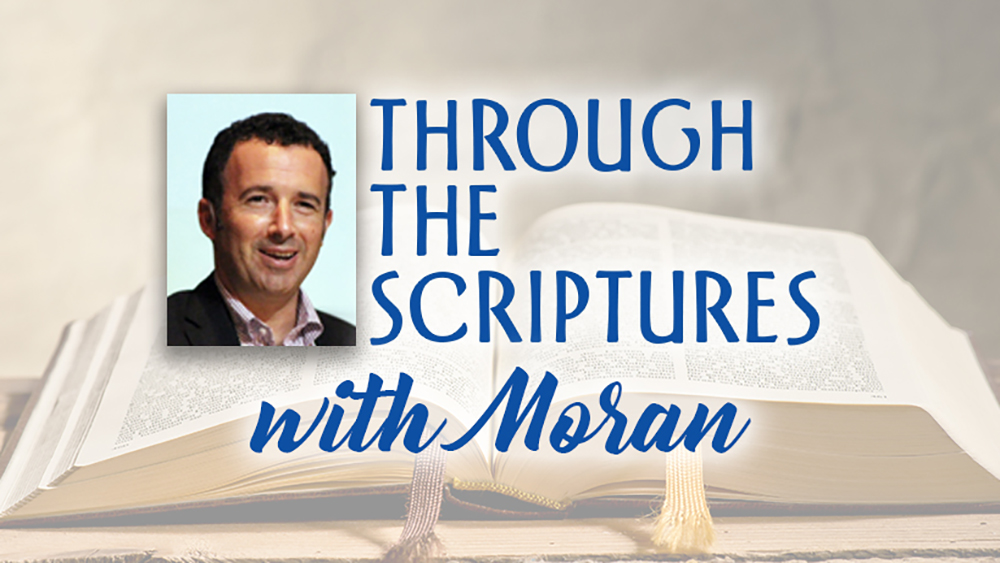 Parashat Pinchas
Bamidbar (Numbers) 25:10–30:1
Haftarah: Jeremiah 1:1–2:3
Two of the most impactful persons in the Bible were the most hesitant to answer God's call. Moses was one of them. He was an incredible man of God, yet he was not perfect; he sinned and bore the consequences of that sin. In this week's Scripture portion, we are reminded of the tragedy of Moses' disobedience to God, but also his amazing integrity to complete the task he was given, and be faithful to God's call until the end:
Then the LORD said to Moses, "Go up to this mountain of Abarim, and see the land which I have given to the sons of Israel. When you have seen it, you too will be gathered to your people, just as Aaron your brother was; for in the wilderness of Zin, during the strife of the congregation, you rebelled against My command to treat Me as holy before their eyes at the water." (These are the waters of Meribah of Kadesh in the wilderness of Zin.)
Numbers 27:12-14
As a reminder, although Moses was chosen to lead the children of Israel into the Promised Land, his choice to strike the rock instead of commanding it to bring forth water — as God had instructed him to (Numbers 20:2-12) — meant that he would not be allowed to enter that Land. I cannot imagine how devastating that consequence must have been for Moses.
Yet, I am amazed at Moses' character and integrity, that despite knowing he would not enter the Land of Promise - not to mention the constant whining and groaning of the children of Israel — he stayed faithful to keep leading them towards the Promised Land. No only that, but as we read in Numbers 27, he made sure to commission a leader to continue his work and bring them into the Land:
Then Moses spoke to the LORD, saying, "May the LORD, the God of the spirits of humanity, appoint a man over the congregation, who will go out and come in before them, and lead them out and bring them in, so that the congregation of the LORD will not be like sheep that have no shepherd." So the LORD said to Moses, "Take Joshua the son of Nun, a man in whom is the Spirit, and lay your hand on him; and have him stand before Eleazar the priest and before all the congregation, and commission him in their sight. And you shall put some of your authority on him, so that all the congregation of the sons of Israel will obey him. Moreover, he shall stand before Eleazar the priest, who shall inquire for him by the judgment of the Urim before the LORD. At his command they shall go out, and at his command they shall come in, both he and all the sons of Israel with him, all the congregation." Then Moses did just as the LORD commanded him; he took Joshua and had him stand before Eleazar the priest and before all the congregation. Then he laid his hands on him and commissioned him, just as the LORD had spoken through Moses."
Numbers 27:15–23
I love the fact that Moses finished strong. He did not pout or allow his wounded pride to keep him from doing what God called him to do. That is a sign of a strong and humble person, which is something I especially admire in Moses.
 When God called him, Moses was very hesitant to accept God's calling. In Exodus 3 & 4, we see him making excuses of why he should not be the one to lead the children of Israel out of Egypt. After complaining that he had trouble speaking, the LORD reprimands Moses by saying:
"Who has made the human mouth? Or who makes anyone unable to speak or deaf, or able to see or blind? Is it not I, the LORD? Now then go, and I Myself will be with your mouth, and instruct you in what you are to say."
Exodus 4:11–12
We see God telling the prophet Jeremiah a very similar thing in our Haftarah portion. Jeremiah, just like Moses, was not so enthusiastic at the beginning and made excuses why he should not be the one to fulfill God's call. God answers him in a very similar way that He answered Moses:
Then I said, "Oh, Lord GOD! Behold, I do not know how to speak,
because I am a youth." But the LORD said to me, "Do not say, 'I am a youth,'
because everywhere I send you, you shall go, and all that I command you, you shall speak. Do not be afraid of them, for I am with you to save you," declares the LORD. Then the LORD stretched out His hand and touched my mouth, and the LORD said to me, "Behold, I have put My words in your mouth."
Jeremiah 1:6–9
To both Moses and Jeremiah, God encouraged them not to look at things from a human point of view, but rather to trust in the supernatural, in that which they could not see. God Himself promised to put His words in their mouths in order for them to fulfill His call in their lives. He promised to equip them. We see this many times in the New Covenant as well!
My dear brothers and sisters, what has God called you to? Do you feel it is too big of a call? Do you feel ill equipped to answer the call? It's understandable that you would be hesitant and fearful, but we will each give an account to Him one day, so let us not be slow in obeying Him.
What excuses are you making to not obey and trust the One who called you to fulfill His calling in your life?
Shabbat Shalom,
Moran
---
Check out previous blogs on this parashah!
Did you know? — Lone Soldier