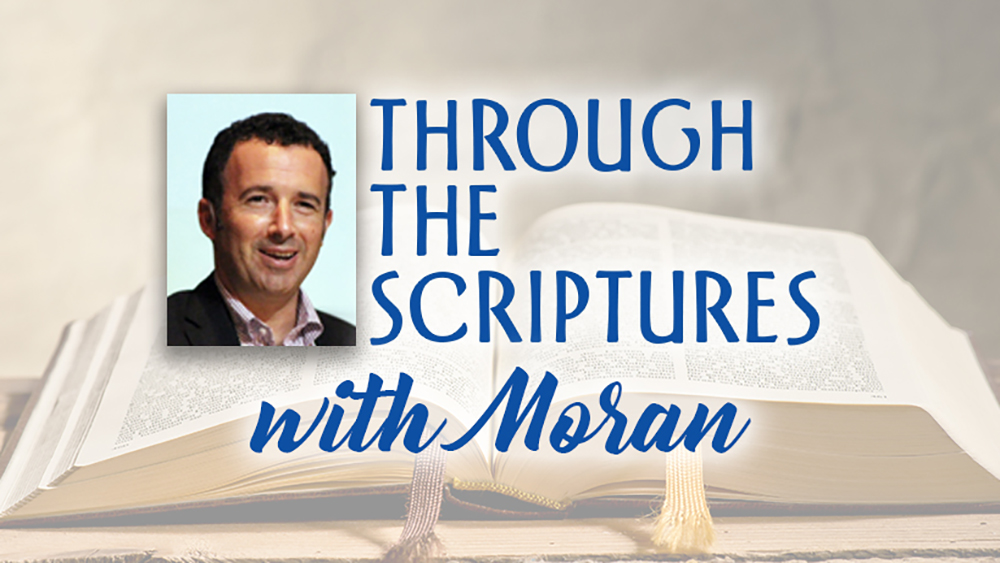 Pesach (Passover)
Shemot (Exodus) 13:17–15:26
Haftarah: 2 Samuel 22:1–51
This week there is a special reading for the seventh day of Passover (the last day), which according to tradition, is the day God parted the End Sea (Red Sea). In last week's blog, I wrote that:
"God has written a book of remembrance, and only He decides whose name will be written in it. God will separate between the righteous and the wicked, between those who choose to serve Him or who choose to serve themselves.
Where would you like to be? If you choose God, then just like the children of Israel, you need to choose the blood of the Lamb to "mark" your doorpost. But also, you need to remember that this is just the beginning of the journey and not the end."
As I've been reflecting upon these thoughts this past week, I wanted to share some thoughts that I believe are foundational in our understanding of God and can help strengthen our walk with Him.
Sadly, I believe that many well-meaning followers of the Messiah don't really understand a simple fact: the minute one accepts the sacrifice that God the Father provided for us in Yeshua, and we begin to follow Him, this is the beginning of our journey and not the end. It is the beginning of a long journey of choosing every day whom we will serve — Him or ourselves.
God did amazing wonders in Egypt in order to show His absolute power and reign over the universe, and that He is the One and only true God, so that all people would know who He is. He also did these wonders in order to redeem His chosen people of Israel, remembering His own promises to Abraham, Isaac and Jacob. And perhaps most significantly, He did all this to demonstrate the power of His endless love and grace to the children of Israel.
Since God is Holy, He desired Israel who, until that moment worked for Pharaoh (who considered himself a god), to now work and serve Him. However, the reality was, due to understandable circumstances such as what we read in our portion this week, like Pharaoh and his army chasing them on one side, and the Sea on the other (Exodus 14) and the lack of drinking water (Exodus 15:22–27), the people of Israel took their eyes off God, forgetting the incredible wonders He had just done for them. They even wanted to go back to the old and familiar slavery in Egypt out of fear of dying in the wilderness!
But let us not be quick to judge the children of Israel! If we were really honest with ourselves, I don't think the majority of us would react any differently if we were in their shoes. Look at how COVID-19 caused many well-meaning followers of the Messiah to take their eyes off God during this pandemic. Yet, the circumstances of our lives are not an excuse to forget God and take our eyes off Him. God was with Israel the entire time; He never left them and always provided for them. Perhaps we can say that their heart was not in the right place, and that their focus was on themselves and not on God. In other words, in spite of the amazing redemption that took place in their lives, they continued to make it about them and not about God. This is a reality that we face on a daily basis in our lives today, is it not?
My dear brothers and sisters, God's miracles for Israel did not end in Egypt. Even today, we see that He continues to perform signs and wonders on behalf of Israel. Two of His greatest miracles are that Israel still exists and no one has ever been able to destroy the Jewish people! He does it not only to show His endless faithfulness and grace, but also because He desires for us to return to Him, walk with Him, and worship Him. And this is God's heart for all people — for you and me.
I would like to end with two sections from our reading this week.  My prayer for us all is that these Scriptures will be a reality in our daily lives and not just mere empty words that we say:
"Who is like You among the gods, LORD? Who is like You, majestic in holiness, awesome in praises, working wonders? You reached out with Your right hand,
the earth swallowed them. In Your grace You have led the people whom You have redeemed; In Your strength You have guided them to Your holy habitation."
Exodus 15:11–13
"For I have kept the ways of the LORD, and have not acted wickedly against my God.
For all His ordinances were before me, and as for His statutes, I did not deviate from them. I was also blameless toward Him, and I have kept myself from my wrongdoing."
2 Samuel 22:22–24
Shabbat Shalom and Hag Same'ach (Happy Holiday),
Moran
---
Check out previous blogs on this parashah!