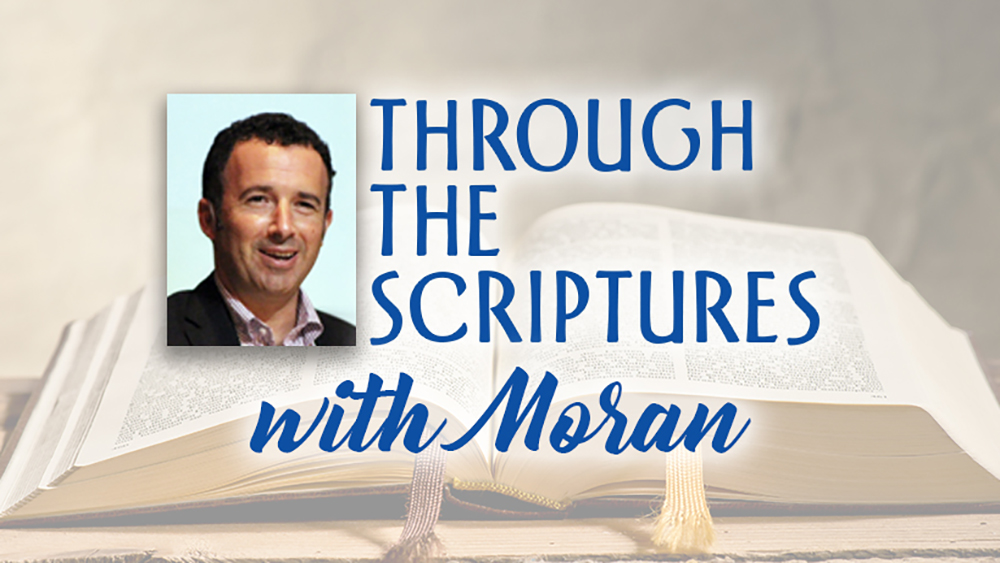 After spending some time praying, I felt led to stop my regular blog commentary on the weekly Scripture portion (parasha) and share some thoughts on the current reality we are facing due to the coronavirus. You can still read commentaries I previously wrote on our website if you'd like: https://hope4israel.org/weekly-readings-parashat/.
Two weeks ago, I wrapped up a 16-day tour throughout the Land of Israel with an amazing group of people on our annual Experience Israel Tour. Every year, the Lord gives me a topic for the tour, and this year it was from Psalm 46:10: "Be still and know that I am God." One of our traditions on this tour is that every morning someone chooses a Psalm to read. This year, the first person "happened" to choose Psalm 46, which was an incredible confirmation from the Lord.
When I received this word, I had no idea how relevant it would be! The coronavirus had just started to spread more rapidly outside of China, and every day we would get advisories about Israel beginning to gradually close the country to tourists. Popular tour sites were being restricted or shut down completely, so we had to adjust our itinerary daily, as well as constantly be in touch with the airlines about the flights since many carriers were already canceling hundreds of flights a day throughout the world. It was a challenging time, to say the least.   
As I reread this Psalm in Hebrew, I noticed something that gave be a deeper understanding of verse 10. In Hebrew it says "הַרְפּ֣וּ" "Harpu", which can mean "Be still", but it can also mean "let go, release" or even "to relax". How special it is to know that we can let go, release, and rest in the fact that He is God! I believe that this is so vital for us to hold on to today; we need to let go and release our worries and our anxieties, and relax in the knowledge that He is God. We can relax in the fact that He knows, even allows these circumstances to happen in our lives, and He desires for us to let go and trust Him; let go and walk with Him; let go and know that He is God. He is in control and He knows it all!
The reality, my dear brothers and sisters, that this time, all of us are in the same boat! This crisis has affected each and every person, regardless of race, socioeconomic status, age, level of education, profession, etc. But the truth is that you still have a choice: to let the situation control you, or for you to control the situation. While it's easy to take our eyes off our God and be controlled by fear and anxiety, which are completely natural feelings during this period of uncertainty, we still get to choose — keep our eyes on Him and make daily choices to submit to His authority and power, or be totally consumed by fear. Please don't lose your hope; trust that He who began a good work in you will bring it to completion!
Instead of asking God to bring this difficult time to an end as quickly as possible, may I encourage you to ask what He wants to give you in this challenging season? Perhaps He wants you to embrace slowing down, to spend more time with your immediate family, or to not be afraid of the quiet? Or maybe He wants you to rely on Him even more, trusting that He will provide for you and your family in ways you couldn't imagine?
I would like to close with my translation of Psalm 46 from the Hebrew. I hope it will encourage you! 
For the conductor . A Psalm of the sons of Korah, set to Alamoth. A Song.
God is our covering (shelter, refuge) and strength, A help in trouble and His presence is there. Therefore we will not fear, when the earth changes and when the mountains fall into the heart of the sea; Though its waters roar and foam, though the mountains quake at its swelling pride. Selah. The river whose brooks make glad the city of God,
The holy dwelling places of the Most High. God is in the midst of her, she will not fall;
God will help her when morning dawns. The nations made an uproar, the kingdoms fall;
He raised His voice, the earth melted.  The LORD of Armies (Hosts) is with us;
The God of Jacob is our refuge (stronghold). Selah.  Go and watch the wonders of LORD,
Who has wrought desolations in the earth. He stops wars to the end of the earth; He breaks the bow and cuts the spear in two; He burns the chariots with fire. " Let go, release, relax and know that I am God; I will be exalted among the nations, I will be exalted in the earth." The LORD of hosts is with us; The God of Jacob is our stronghold . Selah.
Psalm 46
Shabbat Shalom,
Moran
---
Did you know? — Lone Soldier