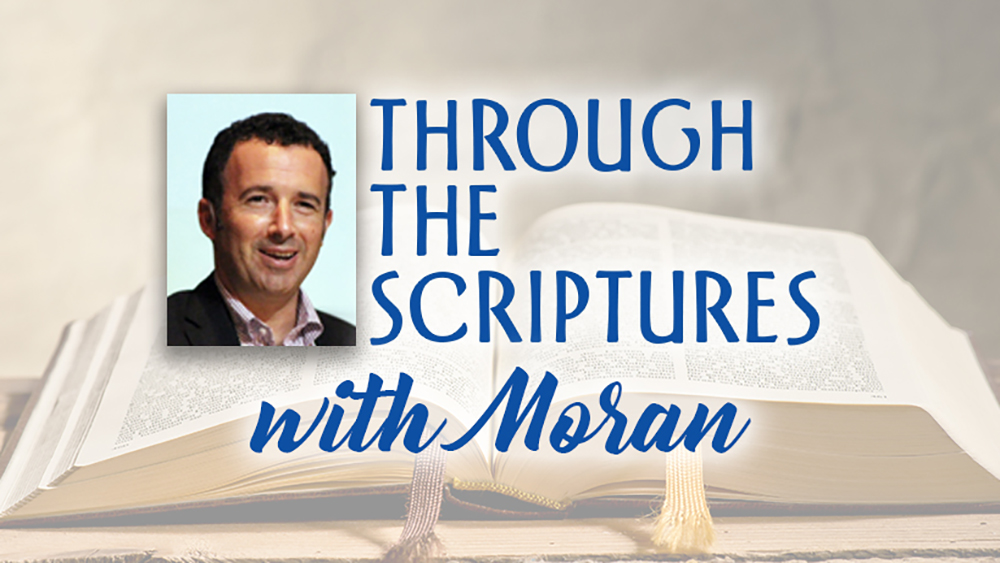 Parashat Ki Tavo (When You Come)
D'varim (Deuteronomy) 26:1–29:8
I titled this blog entry "Choose a Camp" because I believe that it is time for us followers of Messiah to choose which camp we want to be part of: God's or the world. In our weekly portion, we read:
This day the LORD your God commands you to do these statutes and ordinances. You shall therefore be careful to do them with all your heart and with all your soul. You have today declared the LORD to be your God, and that you would walk in His ways and keep His statutes, His commandments and His ordinances, and listen to His voice. The LORD has today declared you to be His treasured people (or His jewel) , as He promised you, and that you should keep all His commandments; and that He will set you high above all nations which He has made, for praise, fame, and honor; and that you shall be a consecrated people to the LORD your God, as He has spoken.
Deuteronomy 26:16–19 (emphasis mine)
God's call to Israel was, and still is, to be His treasured, holy people, set apart from the other people of this world. All Israel needs to do is simply make Him their King and live in accordance to the statutes and ordinances that He gave us. I personally believe that this concept is very important for followers of Messiah to understand, since I find a very similar call to the Body of Messiah, Jew and Gentile alike:
But as for you, speak the things which are fitting for sound teaching (Torah). Older men are to be temperate, dignified, sensible, sound in faith, in love, in perseverance. Older women likewise are to be reverent in their behavior, not malicious gossips nor enslaved to much wine, teaching what is good, so that they may encourage the young women to love their husbands, to love their children, to be sensible, pure, workers at home, kind, being subject to their own husbands, so that the word of God will not be dishonored. Likewise urge the young men to be sensible; in all things show yourself to be an example of good deeds, with purity in teaching, dignified, sound in speech which is beyond reproach, so that the opponent will be put to shame, having nothing bad to say about us. Urge bondslaves to be subject to their own masters in everything, to be well-pleasing, not argumentative, not pilfering, but showing all good faith so that they will adorn the doctrine of God our Savior in every respect. For the grace of God has appeared, bringing salvation to all men, instructing us to deny ungodliness and worldly desires and to live sensibly, righteously and godly in the present age, looking for the blessed hope and the appearing of the glory of our great God and Savior, Yeshua the Messiah, who gave Himself for us to redeem us from every lawless deed, and to purify for Himself a people for His own treasured people, zealous for good deeds. These things speak and exhort and reprove with all authority. Let no one disregard you.
Titus 2 (emphasis mine)
Note that in both Deuteronomy and Titus, there is a call to live a holy life, a different life, separate from the way other people in this world live, simply because we have made Him our king!
As we continue to read in Deuteronomy 27:1–8, we read:
Then Moses and the elders of Israel charged the people, saying, "Keep all the commandments which I command you today. So it shall be on the day when you cross the Jordan to the land which the LORD your God gives you, that you shall set up for yourself large stones and coat them with lime and write on them all the words of this law, when you cross over, so that you may enter the land which the LORD your God gives you, a land flowing with milk and honey, as the LORD, the God of your fathers, promised you. So it shall be when you cross the Jordan, you shall set up on Mount Ebal, these stones, as I am commanding you today, and you shall coat them with lime. Moreover, you shall build there an altar to the LORD your God, an altar of stones; you shall not wield an iron tool on them. You shall build the altar of the LORD your God of uncut stones, and you shall offer on it burnt offerings to the LORD your God; and you shall sacrifice peace offerings and eat there, and rejoice before the LORD your God. You shall write on the stones all the words of this law very distinctly.
I find it interesting that the altar was to be built on Mt. Ebal, which is the mountain on which the curses were to be declared, whereas Mt. Grizim, is the mountain on which the blessings were to be declared (Deuteronomy 27:11–26). The reason that I find it interesting is that even here we find an indication that a sacrifice would be required to redeem people from the curse of sin.
The last point that I would like to make regarding this week's portion is that fact that we find a clear distinction between curses and blessings in the Tanach (Scriptures) and the New Covenant. It is only through faith in Yeshua that we can enter God's camp; faith, supported by action, is our entrance to eternity. But our motive for obedience ought to be grounded in an understanding that He took upon Himself the curse that we deserved. Faith, coupled with obedience, determines to which camp we belong: to God's or the world's. 
To which camp do you belong?
Shabbat Shalom,
Moran
---
Did you know? — Lone Soldier