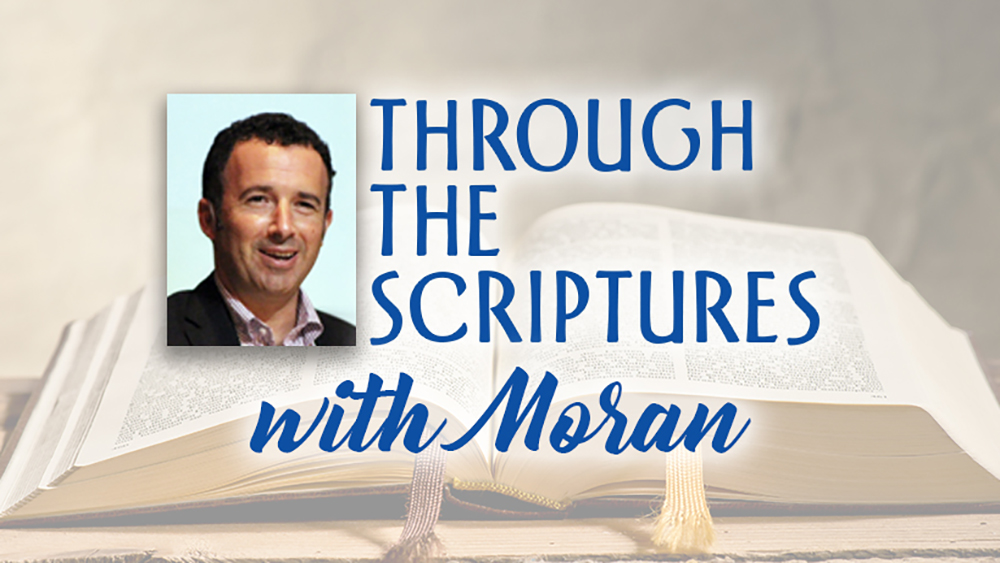 Parashat Emor (Say)
Vayikra (Leviticus) 21:1–24:3
Haftarah: Ezekiel 44:15–31
In our Parasha, we read "Then the LORD said to Moses, "Speak to the priests, the sons of Aaron, and say to them…" (Leviticus 21:1a). It then continues to describe the specific commands which God gave to the priests, which we may find to be much more strict than those which were given to the entire congregation of Israel. Indeed, they were more strict because of a few reasons:
They were called to a higher level of holiness because they were closer to God's holiness.

The priests represent the people before God on one side, and God before the people on the other.

They were to set an example of leadership, as people looked up to them and, therefore, were called to higher standards.

They were to be a reflection of the highest Priest, Yeshua, who was to come.
At the end of these instructions, we find three key verses that show why the priests' job was so important, not just for God, but also because of the people they served:
"And you shall keep My commandments and do them; I am the LORD. And you shall not desecrate My holy name, but I will be sanctified among the sons of Israel; I am the LORD who sanctifies you, who brought you out from the land of Egypt, to be your God; I am the LORD."
Leviticus 22:31–33
In our Haftara portion from Ezekiel 44:15–31, we find some amazing parallels to the instructions from Leviticus 21 and 22. As we read Ezekiel 44:15–31, we find that the priests were to keep and guard God's holiness even when the people went astray:
"But the Levitical priests, the sons of Zadok, who kept the charge for My sanctuary when the sons of Israel went astray from Me, shall come near to Me to serve Me; and they shall stand before Me to offer Me the fat and the blood," declares the Lord GOD. "They shall enter My sanctuary; they shall come near to My table to serve Me and guard the charge I give them." Ezekiel 44:15–16
We can see from both the Parasha and Haftara that God holds those who lead His people to a higher standard. He requires leaders to set an example for the people by the way they live their lives. It is hard to encourage others to live a certain lifestyle when you, yourself won't abide to them.
In addition to living by a higher standard, God also requires the priests to instruct the people in defining the difference between that which is holy/pure and that which is common/impure:
Moreover, they shall instruct My people the difference between the holy and the common and teach them to distinguish between the impure and the pure."
Ezekiel 44:23
When one reads this, one can better understand the words that Rav Shaul (the Apostle Paul) wrote in 1Timothy 3:1:
It is a trustworthy statement: if any man aspires to the office of overseer, it is a fine work he desires to do.
He then goes on to describe the specific requirements that are required for leaders in the Kingdom (1Timothy 3:1–13).
I want to give a word of caution here. For those of you reading this who are not in leadership, my intention is not to give you reasons to point fingers at leaders who have fallen or sinned. It is just the opposite! I want to encourage you to constantly pray for your leaders, because the enemy is always prowling looking for opportunities to cause them to stumble. While there should always be accountability, there must also be compassion. And the truth is, each one of us will have to give an account of himself to God (Romans 14:12) and we will not be able to blame any leader for our wrongdoing. We are all called to live a holy life and to set an example not only to each other but also those who are still in the world.
There is only one priest and leader who lived in the manner that God required and that is Yeshua our Messiah, and High Priest. He lived a sinless life and set an example for us, His followers, in the path through which God requires us to live. He sent us the Holy Spirit to guide, correct and lead us in all righteousness.
It is not impossible to live a holy life, pleasing to the LORD; but we must rely on His Spirit to do it!
Shabbat Shalom,
Moran
---
Check out previous blogs on this parashah!
Did you know? — Lone Soldier