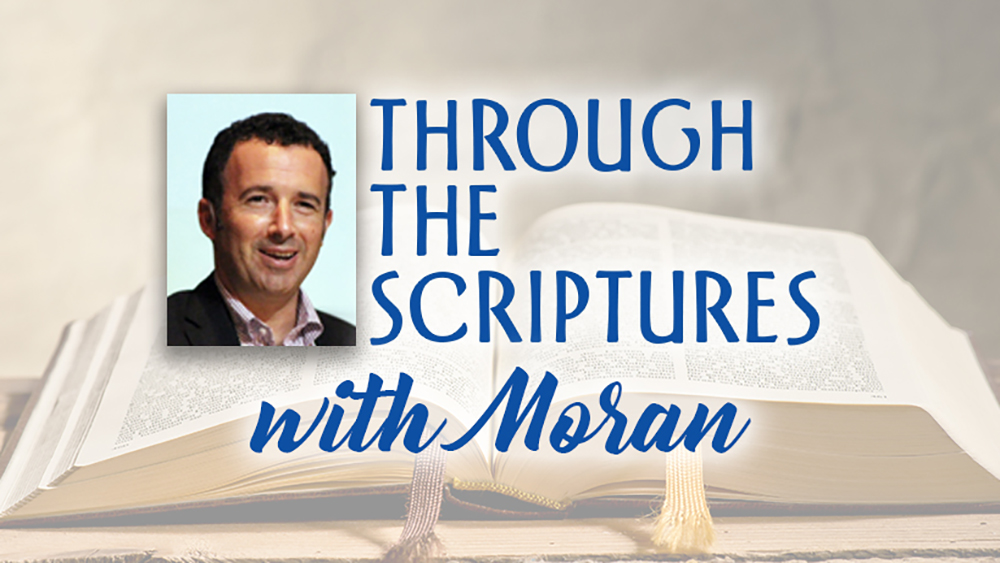 Parashat Beshalach (When He Sent)
Shemot (Exodus) 13:17–17:16
Haftarah: Judges 4:4–5:31
I hope this week's commentary will encourage you to keep your eyes focused on the Lord in whatever situation you may be facing, even if it seems impossible from a human perspective.
In this week's Parashah, we read of God's final act of redemption of His people — rescuing the children of Israel from Pharaoh and his army at the "End Sea". You may wonder why I call it the "End Sea" and not the "Red Sea". Sometimes, important details get lost in translation, and I think the literal translation of the sea's name is important to our understanding of the account. In Exodus 13:18, the English translation reads:
Hence God led the people around by the way of the wilderness to the Red Sea; and the sons of Israel went up in martial array from the land of Egypt.
In Hebrew, the name for the "Red Sea" is "Yam Sof", which literally means, "the End (or Final) Sea." The name of the sea actually foretells what was to happen to Pharaoh and his army as a final act of wonder and judgment on them, as well as the final redemption of the children of Israel! Later in Exodus 14, we read of that redemption when Moses tells the people of Israel:
But Moses said to the people, "Do not fear! Stand by and see the salvation of the LORD which He will accomplish for you today; for the Egyptians whom you have seen today, you will never see them again forever. The LORD will fight for you while you keep silent."
Exodus 14:13–14
It is very easy to judge Israel's fear during this situation, but try to imagine yourself in their place, where on one side you have the sea and on the other, Pharaoh and his army are quickly coming toward you. There is no doubt in my mind that we would all be afraid and struggle to trust God in the midst of that. However, Moses trusted God by keeping his eyes fixed upon the Lord and encouraged the people to do the same. As we know, against all odds, God came through for His people once again and indeed that was the final wonder and judgment against Egypt in Israel's journey to the Land of Promise.
In our Haftara portion, we read of yet another incredible victory which the LORD provided for Israel, delivering them from the hands of Sisera, who was the commander of the army of Jabin, King of Canaan. As you read this amazing account from Judges 4, you will find many parallels with our story from Exodus, which I highly encourage you to read. 
For example, in Judges 4:13–15 we read:
Sisera summoned all his chariots, nine hundred iron chariots, and all the people who were with him, from Harosheth-hagoyim to the river Kishon. Then Deborah said to Barak, "Arise! For this is the day on which the LORD has handed Sisera over to you; behold, the LORD has gone out before you." So Barak went down from Mount Tabor with ten thousand men following him. And the LORD confused (shocked) Sisera and all his chariots and all his army with the edge of the sword before Barak; and Sisera got down from his chariot and fled on foot.
Here God came through once again supernaturally, as He caused a great, confusing fright in the camp of Sisera. This ended up costing them the battle, and opened the opportunity for Yael to kill Sisera, which added insult to injury, because it was a humiliation to be killed by a woman in that culture. Another interesting point to consider is that, unlike Moses who kept his eyes upon the Lord, Barak did not trust God and needed Deborah to "hold his hand" on the way to battle due to his fear of Sisera. So, Yael killing Sisera was also humiliating for Barak. The takeaway is that God will accomplish His plan through anyone who is willing!
As you go through the day-to-day struggles, and may face situations that seem impossible in human eyes, let me encourage you to keep your eyes on the One who can bring supernatural victory to your life. Don't give up! He who began a good work in you will be faithful to bring it to completion in Messiah Yeshua (Philippians 1:6).
Shabbat Shalom,
Moran
---
Check out previous blogs on this parashah!
Did you know? — Lone Soldier