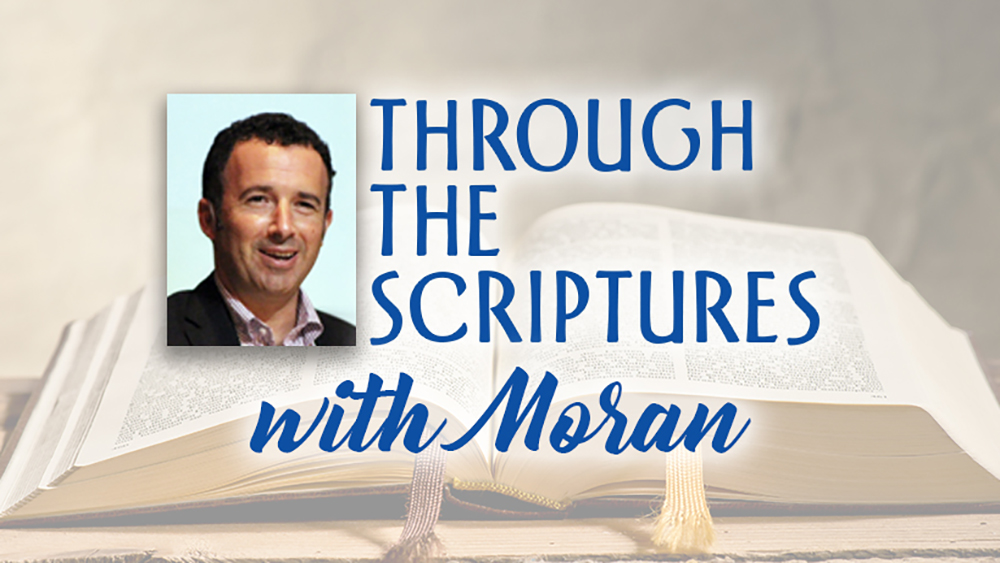 Parashat Beresheet: In the Beginning
Beresheet (Genesis) 1:1–6:8
Haftarah: Isaiah 42:5–43:10
I am always amazed by the fact that every time I read the Word of God, I find new treasures. The Word is living and active (Hebrews 4:12), and always consistent; through it, God displays His incredible redemptive plan for us from beginning to end, as well as His fierce love and deep grace for us, the crown of His creation.
The very first word of the Torah, and also our Parasha (weekly Scripture portion), is "בְּרֵאשִׁית" "Beresheet", which means "In the Beginning". This word is rich in meaning, and can be broken down into various other words. For example, we find the Hebrew word ״ראש״ "Rosh", which can be translated as "head" and "first or firstly". We can also break down this word into two words, "Bar" and "Asheet", which can be translated into "Son" (Bar in Aramaic) and "I will put". We can understand this to mean, "I will put a son." This is quite remarkable! 
Beyond the first word, we find so much in this week's Parasha: we see the head and the beginning of the creation of the world and all that is in it; we see the creation of man, Adam, and the beautiful picture of God breathing life into him; we see that He created us to be in relationship with Him; we see that in God's amazing love for us, He saw that man should not be alone, and created a mate, a woman, for him; we find the first temptation which led to disobedience, the first sin, and we also see a picture of God's redemption in the animal skin that He provided to cover Adam & Eve's nakedness. We also find that God wants our very best as well as the first case of jealousy that led to murder; we see the lust of the sons of God for the daughters of men and all kinds of evil, which caused God's anger to burn and also led to His desire to wipe out humankind; yet, we also see that God always had a remnant of those set apart for Him — Noah and his family.
Again, it is remarkable to find all these things right in the beginning; yet, as we know, the consistency of God's Word is also remarkable!
In the Haftarah, we read:
This is what God the LORD says, who created the heavens and stretched them out, who spread out the earth and its offspring, who gives breath to the people on it and spirit to those who walk in it: "I am the LORD, I have called You in righteousness, I will also hold You by the hand and watch over You, and I will appoint You as a covenant to the people, as a light to the nations, to open blind eyes, to bring out prisoners from the dungeon and those who dwell in darkness from the prison. I am the LORD, that is My name; I will not give My glory to another, nor My praise to idols. Behold, the former things have come to pass, now I declare new things; before they sprout I proclaim them to you."
Isaiah 42:5–9
Again, we find here the Creator's amazing plan of redemption. The One who created the heavens and stretched them out (Genesis 1), and who gives breath to the people (Genesis 2:7), is the same God who appointed His servant ("Behold, My Servant, whom I uphold; My chosen one in whom My soul delights. I have put My Spirit upon Him; He will bring forth justice to the nations." Isaiah 42:1) to be "a covenant to the people, a light to the nations, the One who will open the eyes of the blind and will bring out the prisoners from the dungeon of those who dwell in darkness…" He is indeed the Lord who will not share His glory with another and will not give His praise to idols. He is the same God, who, from the beginning, knew that He would make something new — a new way to be in relationship with Him, through a new covenant of grace and love.
When we read these incredible words from Isaiah 42:5–9, we should not be surprised by what Rav Shaul (the Apostle Paul) said in the Book of Acts:
The God who made the world and everything that is in it, since He is Lord of heaven and earth, does not dwell in temples made by hands; nor is He served by human hands, as though He needed anything, since He Himself gives to all people life and breath and all things; and He made from one man every nation of mankind to live on all the face of the earth, having determined their appointed times and the boundaries of their habitation, that they would seek God, if perhaps they might feel around for Him and find Him, though He is not far from each one of us; for in Him we live and move and exist, as even some of your own poets have said, 'For we also are His descendants.'Therefore, since we are the descendants of God, we ought not to think that the Divine Nature is like gold or silver or stone, an image formed by human skill and thought. So having overlooked the times of ignorance, God is now proclaiming to mankind that all people everywhere are to repent, because He has set a day on which He will judge the world in righteousness through a Man whom He has appointed, having furnished proof to all people by raising Him from the dead.
Acts 17:24–30
My dear brothers and sisters, God's Word is one word and His plan is displayed for you and me from the beginning. I would like to encourage you to read His Word from the beginning, and to allow Him to work in and through your life as you grow in the grace, knowledge, and likeness of our Creator.
This is a wonderful reminder of the new beginning we've been given in Him!
Shabbat Shalom,
Moran
---
Check out previous blogs on this parashah!