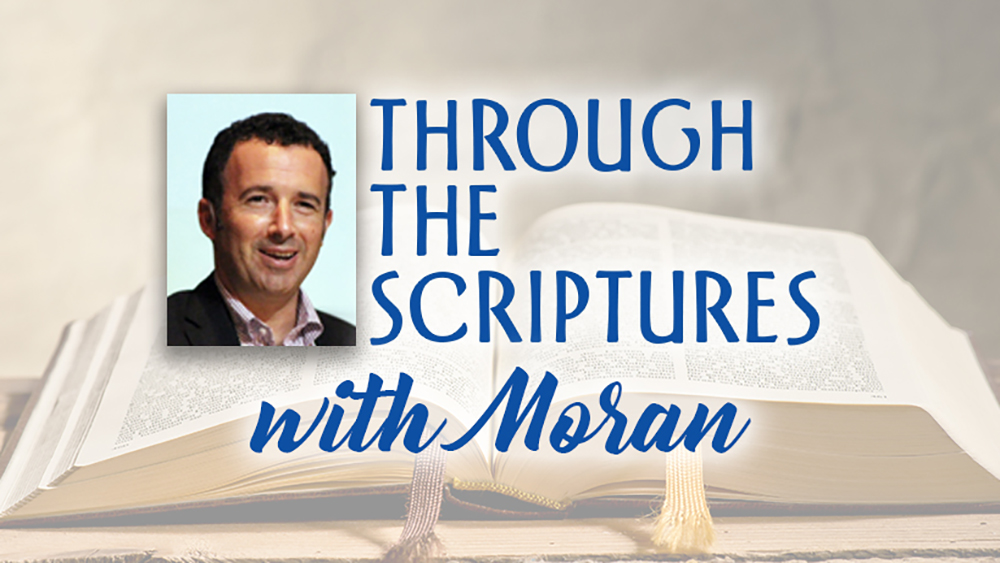 Parashat Bamidbar (In the Desert/Wilderness)
Numbers 1:1-4:20
Maftir: Numbers 28:11-15
Haftarah: 1 Samuel 20:18-42
Why did the Levitical priests receive such an important task in guarding the tabernacle of the testimony? Let's see what our Parashah has to say about this:
And you shall appoint the Levites over the tabernacle of the testimony, and over all its furnishings and over everything that belongs to it. They shall carry the tabernacle and all its furnishings, and they shall take care of it; they shall also camp around the tabernacle. So when the tabernacle is to move on, the Levites shall take it down; and when the tabernacle encamps, the Levites shall set it up. But the layman who comes near it shall be put to death. So the sons of Israel shall camp, each man by his own camp, and each man by his own flag, according to their armies. But the Levites shall camp around the tabernacle of the testimony, so that there will be no divine wrath against the congregation of the sons of Israel. So the Levites shall guard the safeguard the tabernacle of the testimony.
Numbers 1:50-53
I understand the Levitical priests' task in a bigger sense; they were to guard that which belonged to the Kingdom of God on this earth. In essence, they were tasked with safeguarding the integrity of God's system that He set up very specifically. It also means that the Levites were not to take matters into their own hands, according to how they felt or thought. 
The danger in receiving this kind of call is that one can become arrogant thinking he has received a "higher" calling, making him more special than "common" people. After all, the Levites were a tribe of their own within the Congregation of Israel and were called to be separate from the rest of Israel. Yet, they were not called because of their own merit or specialness; they were called simply because that was God's plan.
In our special Haftarah portion, we read of the famous story of David and Jonathan, when Jonathan warned David against his father Saul's scheme to kill David:
Then Saul's anger burned against Jonathan, and he said to him, "You son of a perverse, rebellious woman! Do I not know that you are choosing the son of Jesse to your own shame, and to the shame of your mother's nakedness? For, as long as the son of Jesse lives on the earth, neither you nor your kingdom will be established. Now then, send men and bring him to me, for he is doomed to die!"
1 Samuel 20:30-31
As king of Israel, Saul was essentially entrusted by God to care for His people in accordance with His ways. Yet, as we know from the story of David and Goliath, Saul allowed his arrogance and pride to blind him, which kept him from faithfully caring for the kingdom that was entrusted to him. His arrogance stirred up feelings of jealousy against David, causing him to seek to kill David. Saul failed to serve as king with integrity and humility. 
As I write this, I am thinking about our role as His followers. We are not just followers but also His ambassadors here on earth (2 Corinthians 5:20). Just like the Levites, we have been entrusted the important task of being His living stones, chosen to represent and bring His Kingdom to this earth:
Therefore, rid yourselves of all malice and all deceit and hypocrisy and envy and all slander, and like newborn babies, long for the pure milk of the word, so that by it you may grow in respect to salvation, if you have tasted the kindness of the Lord. And coming to Him as to a living stone which has been rejected by people, but is choice and precious in the sight of God, you also, as living stones, are being built up as a spiritual house for a holy priesthood, to offer spiritual sacrifices that are acceptable to God through Yeshua the Messiah. For this is contained in Scripture: "Behold, I am laying in Zion a choice stone, a precious cornerstone, And the one who believes in Him will not beput to shame." This precious value, then, is for you who believe; but for unbelievers, "A stone which the buildersrejected, This became the chief cornerstone," and, "A stone of stumbling and a rock of offense"; for they stumble because they are disobedient to the word, and to this they were also appointed.
But you are a chosen people, a royal priesthood, a holy nation, a people for God's own possession, so that you may proclaim the excellencies of Him who has called you out of darkness into His marvelous light; for you once were not a people, but now you are the people of God; you had not received mercy, but now you have received mercy."
1 Peter 2:1-10
This is a significant task that we have been given! Just like the Levites, we His followers are called to take care of God's kingdom on this earth. We are to care for what has been entrusted to us with integrity, humility, and love according to the Lord's instructions. It is not for us to care for as we wish, but as He has instructed!
Let us rid ourselves of all selfish ambition and follow God's call to represent His kingdom in love.
Shabbat Shalom,
Moran
---
Check out previous blogs on this parashah!
Did you know? — Lone Soldier