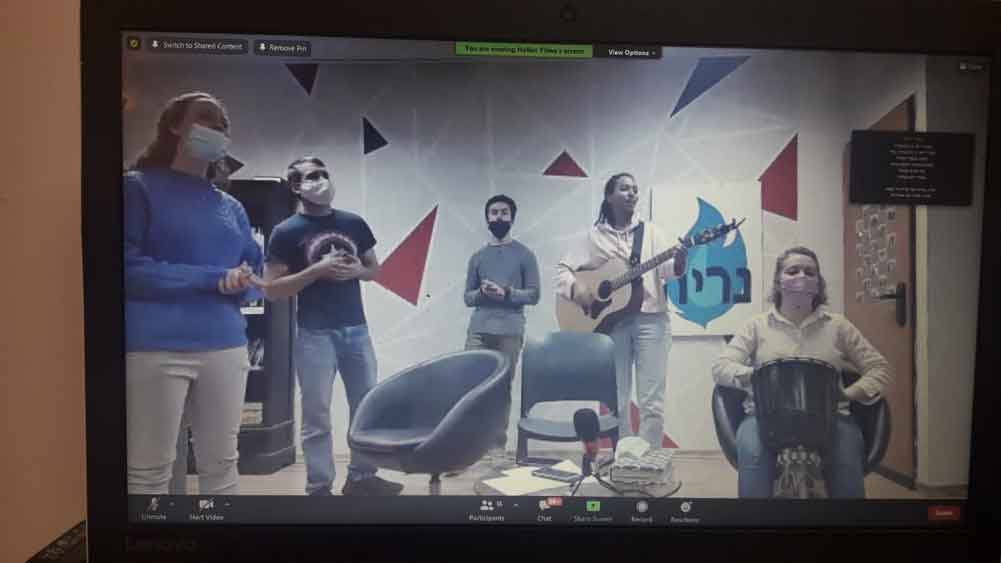 Israeli youth have been stuck at home for the better part of 2020. Three lockdowns in Israel have caused feelings of isolation, loneliness, and even depression in many youth. Between distance learning at home, the cancellation of extracurricular activities, youth groups, and the closure of public spaces for people to gather, they have had little time with friends and family outside the home.
And young Israeli believers are not immune to these struggles! Maintaining our investment in believing youth through the NerYah youth group has actually been more vital this past year than previous years. Although we could not, by law, hold large group meetings like we normally would, we could make sure each youth was engaged and cared for.
"Pivoting" has been the catch phrase for 2020, and with good reason. The pandemic has forced us to look for innovative ways to keep investing in Israel's future generation. In addition to hosting fun and engaging weekly meetings via zoom, we assigned a young adult leader to several youth by geographic region. This allowed for a more personal approach, where each youth received weekly phone calls and encouraging text messages by his or her leader.
The impact has been powerful.
One of the youth shared with us how he's been affected: 
Neryah has had an incredible effect on my life since I joined. I've met a lot of people who share the same faith as I do and my closest friends are people that I've met there. NerYah has really helped me cope with lockdown and gave me something certain during these uncertain times, as well as giving me a social group to connect with while I was stuck at home. The leaders are amazing and feel like my older brothers and sisters. They really encouraged and challenged me in terms of my faith. Neryah has been a real blessing, and I look forward to it every week" *Ori
The impact extends to the young adult leaders, as well. One of our young adult leaders shared a powerful experience she recently had with her small group:
Hi! I just wanted to say a big thank you for praying at a staff meeting regarding my little team meeting. In the end two girls joined, and it was really, really blessed! They shared about how they are going through this period, we prayed together, and then we read Miriam's prayer (Luke 1:46-55) and how we as believing women can take an example from Miriam's life… really thank God! *Naomi
There is still much work ahead of us, and the effects of the pandemic will be felt in Israel for months to come. But we know that in His strength, we can accomplish the task He's set before us. We are humbled to have a small part in encouraging, strengthening, and empowering Israel's future generation of believers!
*Names have been changed to protect privacy