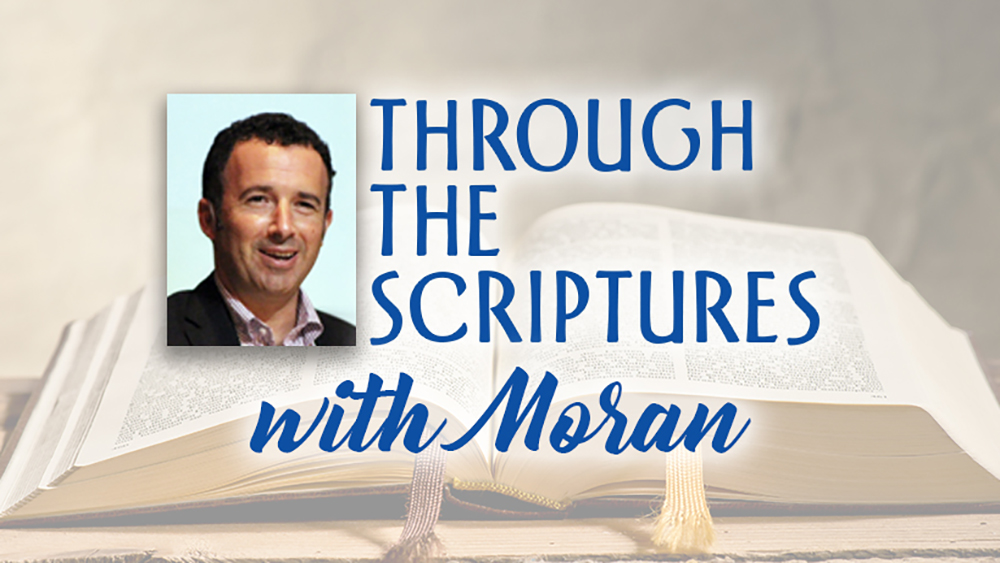 Parashat Parashat D'varim (Words)
D'varim (Deuteronomy) 1:1–3:22
Haftarah: Isaiah 1:1–27
This week, we begin a new book: Deuteronomy! The book of Deuteronomy is an important book for us believers because it is a book of reminders. I believe there are two main reasons for these reminders: The first is that we are forgetful people! God knows that we need to be reminded of Him and His precepts. The second reason is that God strongly emphasizes certain things that are important to Him, so we would be wise to pay attention to them.
The book of Deuteronomy opens with the words, "These are the words that Moses spoke to all Israel…" Deuteronomy1:1a. Moses is repeating God's promises to Israel as they journey to the Land of Promise:
"See, I have placed the land before you; go in and inherit the land which the LORD swore to give to your fathers, to Abraham, to Isaac, and to Jacob, to give them and their descendants after them."
Deuteronomy 1:8
As we continue to read, we are reminded that since Moses could not lead the multitudes by himself; he appointed men to help lead and judge the people: 
"Then I ordered your judges at that time, saying, 'Hear the cases between your fellow countrymen and judge righteously between a person and his fellow countryman, or the stranger who is with him. You are not to show partiality in judgment; you shall hear the small and the great alike. You are not to be afraid of any person, for the judgment is God's. The case that is too difficult for you, you shall bring to me, and I will hear it.'At that time I commanded you all the things that you were to do."
Deuteronomy 1:16–18
As we recall, Moses sent 12 men to scout the land and 10 out of those 12 returned with a report based on fear of men rather than fear of God, which brought them to a place where they did not have faith to trust the God who walked before them to the Land of Promise. (Deuteronomy 1:19–33.)
This lack of faith angered the Lord and carried some serious consequences:
"Then the LORD heard the sound of your words, and He was angry and swore an oath, saying, 'Not one of these men, this evil generation, shall see the good land which I swore to give your fathers, except Caleb the son of Jephunneh; he shall see it, and to him I will give the land on which he has set foot, and to his sons, because he has followed the LORD fully.' The LORD was angry with me also on your account, saying, 'Not even you shall enter there. Joshua the son of Nun, who stands before you, shall himself enter there; encourage him, for he will give it to Israel as an inheritance. Moreover, your little ones who, you said, would become plunder, and your sons, who this day have no knowledge of good and evil, shall enter there, and I will give it to them and they shall inherit it."
Deuteronomy 1:34–39
God's Word is very consistent, and in this week's reading, we find some amazing parallels between the Parasha and Haftarah portions, which are echoed in the New Covenant (Romans 11:1-6).
One of the most incredible aspects of God's character is that, in the midst of His righteous judgment, He displays grace in that He always keeps a remnant for Himself. He always sets apart a remnant of people who choose Him, obey Him, and walk with Him, like Caleb and Joshua.
In Isaiah chapter 1, we read some of the harshest prophesies of judgment that were spoken over Israel as a result of their disobedience...words that we know were fulfilled:
Listen, heavens, and hear, earth; for the LORD has spoken: "Sons I have raised and brought up, but they have rebelled against Me. An ox knows its owner, and a donkey its master's manger, but Israel does not know,My people do not understand." Oh, sinful nation, people weighed down with guilt, offspring of evildoers, sons who act corruptly! They have abandoned the LORD, they have despised the Holy One of Israel, they have turned away from Him. Where will you be stricken again, as you continue in your rebellion? The entire head is sick and the entire heart is faint. From the sole of the foot even to the head there is nothing healthy in it, only bruises, slashes, and raw wounds; not pressed out nor bandaged, nor softened with oil.
Your land is desolate, your cities are burned with fire; as for your fields, strangers are devouring them in front of you; It is desolation, as overthrown by strangers.

The daughter of Zion is left like a shelter in a vineyard, like a watchman's hut in a cucumber field, like a city under watch."
Isaiah 1:1–8
Yet, in the midst of that judgment we see, once again, God's amazing grace in that He leaves for Himself a remnant:
"If the LORD of armies had not left us a remnant, we would almost be like Sodom,
we would be like Gomorrah."
Isaiah 1:9
God left Himself a remnant of people who would love Him, serve Him and walk in accordance to His ways. He set apart a remnant of people whose desire is to honor Him in all their ways, from a loving and free heart and not as a result a religious obligation (Isaiah 1:10–15). He left a remnant that would return to Him, be cleansed from their evil doing, teach His precepts, and demand justice. (Isaiah 1:16–17).
"Come now, and let us debate your case," says the LORD, "Though your sins are as scarlet, they shall become as white as snow; though they are red like crimson, they shall be like wool."
Isaiah 1:18
In closing, my dear brothers and sisters, we can take great hope and comfort in knowing that the LORD has chosen for Himself a remnant — are you part of it?
Shabbat Shalom,
Moran
---
Check out previous blogs on this parashah!