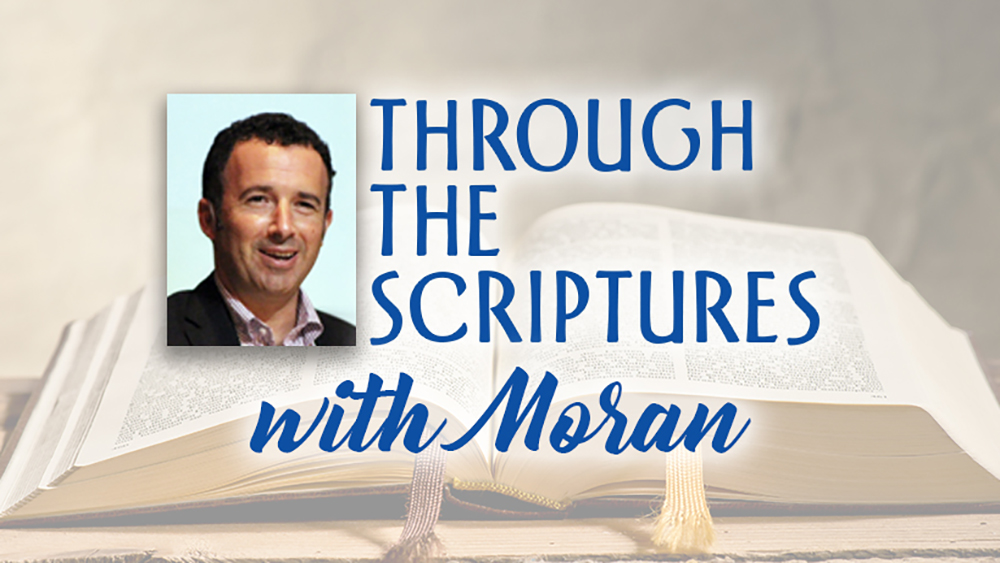 Parashat Mishpatim (Statutes)
Shemot (Exodus) 21:1–24:18
I've written previously on this specific parasha that "Freedom in Yeshua is not lawlessness! If we love Him, then we will obey Him and His statutes. And only then will we know true freedom." I would like to encourage you to go back and read the rest of my blog Protecting the "Old" about this week's portion as I believe that this is such an important issue for us to understand.
This week, as I reread this important Scripture portion, I once again understood how God's Word points to the amazing work of Yeshua. Let's take a look at two specific verses from the book of Shemot (Exodus):
Behold, I am going to send an angel before you to guard you along the way, and to bring you into the place which I have prepared. Be on your guard before him and obey his voice; do not be rebellious toward him, for he will not pardon your transgression, since My name is in him.
Exodus 23:20–21
The phrase "Behold, I am going to send an angel (a messenger of God) before you" is such an important phrase in that, I believe, it refers to the Messiah, who will guard us and protect us along the way, and will bring us to the place that God the Father has prepared for us.
There are other important references to Messiah Yeshua in these verses. While this verse in Exodus refers to the physical land, one cannot ignore the importance and relevance of this Scripture with regard to the work of Yeshua. Yeshua was sent by the Father to bring us to the place that is prepared for us, which is ultimately, with Him in eternity. Yeshua also instructed us to pay close attention to His commands, and here is where it connects to what I wrote earlier, which is that if we love Him then we will obey Him.
Another key connection to Yeshua in this passage is that He is in the Father and that the Father is in Him; they are one. With that in mind, we can better understand that which Yeshua told us in the incredible 14th chapter of John:
"Let not your heart be troubled; believe in God, believe also in Me. In My Father's house are many dwelling places; if it were not so, I would have told you; for I go to prepare a place for you. And if I go and prepare a place for you, I will come again, and receive you to Myself; that where I am, there you may be also. And you know the way where I am going." Thomas said to Him, "Lord, we do not know where You are going, how do we know the way?" Yeshua said to him, "I am the way, and the truth, and the life; no one comes to the Father, but through Me. If you had known Me, you would have known My Father also; from now on you know Him, and have seen Him." Philip said to Him, "Lord, show us the Father, and it is enough for us." Yeshua said to him, "Have I been so long with you, and yet you have not come to know Me, Philip? He who has seen Me has seen the Father; how do you say, 'Show us the Father'? Do you not believe that I am in the Father, and the Father is in Me? The words that I say to you I do not speak on My own initiative, but the Father abiding in Me does His works. Believe Me that I am in the Father, and the Father in Me; otherwise believe on account of the works themselves. Truly, truly, I say to you, he who believes in Me, the works that I do shall he do also; and greater works than these shall he do; because I go to the Father. And whatever you ask in My name, that will I do, that the Father may be glorified in the Son. If you ask Me anything in My name, I will do it. If you love Me, you will keep My commandments. And I will ask the Father, and He will give you another Helper, that He may be with you forever; that is the Spirit of truth, whom the world cannot receive, because it does not behold Him or know Him, but you know Him because He abides with you, and will be in you. I will not leave you as orphans; I will come to you. After a little while the world will behold Me no more; but you will behold Me; because I live, you shall live also. In that day you shall know that I am in My Father, and you in Me, and I in you. He who has My commandments and keeps them, he it is who loves Me; and he who loves Me shall be loved by My Father, and I will love him, and will disclose Myself to him."
John 14:1–21
Yeshua is the Son of God, the Messiah, and our eternal High Priest; He was also a divine messenger to the people of Israel during His earthly ministry. His teachings live on today through the Holy Spirit and also through the Word, which I am so grateful for!
Let's shine His light in the darkness and bless others in His name's sake!
Shabbat Shalom,
Moran
---
Did you know? — Lone Soldier